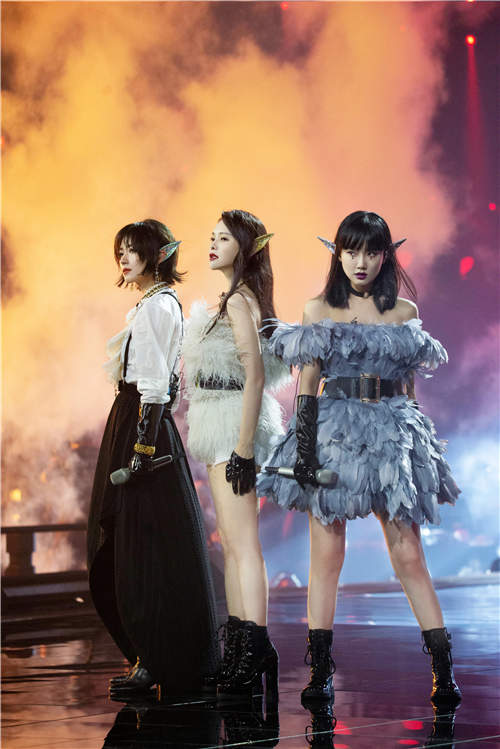 TV show provides women a stage for their natural talent and versatility, rather than just their looks, Xing Wen reports.
Seasons are changing as the summer heat gives way to cooler days, but the hot topic of the summer's top TV shows remains seared on the memory. Reality show Sisters Riding the Winds and Breaking the Waves had an unusual format. It gathered female contestants, all older than 30, some much older than that, though all young at heart, to vie for a spot in a seven-member performance group. It became a phenomenal hit and tackled an important, though too rarely discussed, issue: Why women are so easily pigeonholed and so quickly cast aside when they still have so much to offer society.
The Chinese entertainment industry has long fetishized youth and beauty. That seems to be standard fare globally. It was such a pleasant surprise, then, to see a talent show dominated by 30-to 50-something women.
Ending earlier this month, the show notched up more than 5.1 billion views on the livestreaming platform Mango TV, according to the box-office tracker Maoyan.
Actress Christy Chung, 50, Wan Qian, 38, Zhang Yuqi, 33, along with television host Wu Xin, 37, and singer-songwriter Cindy Yen, 34, were among the contestants.
Some of them are well-established figures in their field who just wanted to explore new possibilities; others are facing the awkward situation of being written off or cast aside. Then there were those who are just bored of having to alter their faces, bodies or style to curry favor with audiences by attempting to maintain their public image as sweet, young beauties in the youth-obsessed entertainment industry.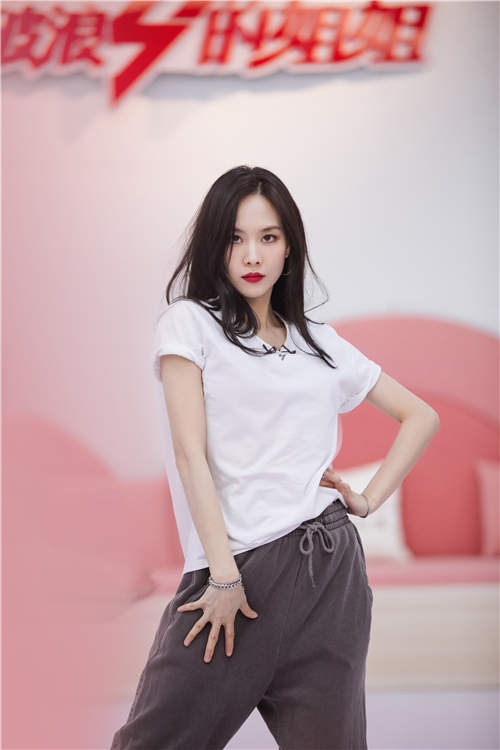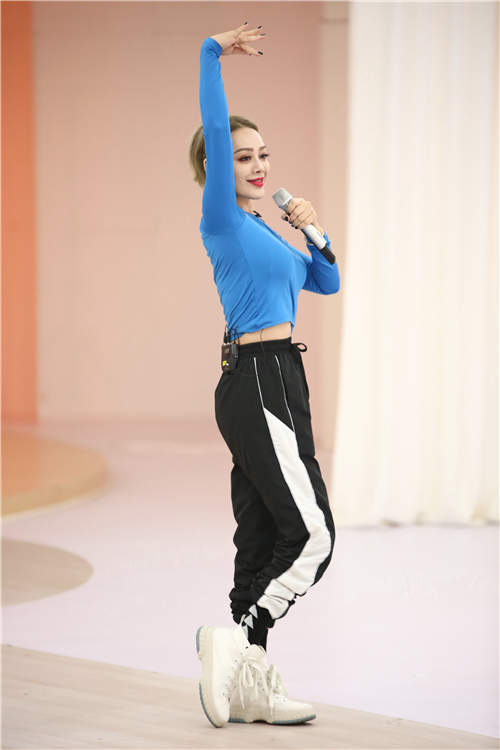 They braved the challenge of trying something new on the show, which offered them an opportunity to undergo intensive training and compete to display their best selves on stage.
By presenting the women facing up to the realities of their advancing years, their confidence to express themselves and the determination to fight against ageism to pursue their dreams, the show has also triggered nationwide discussion about how women can nurture a positive self-image, a healthy sense of self-worth and a high self-esteem.
Ning Jing, 48, is an A-list actress who has many accolades and awards under her belt. These include the best actress award at the 42nd San Sebastian International Film Festival, the best actress award at the 19th Golden Rooster Awards and the best actress award at the 20th Hundred Flowers Film Festival. She also starred in more than 60 TV series.
She is not content, however, with just being a renowned actress. She expressed on the show an aspiration to become a versatile entertainer and cultivate an evergreen public persona.
She made it. Ning was the clear winner in the program's final tally of votes and successfully entered the performance group, itching to test the waters in a new domain, to be a singer-dancer.
Ning says that although her physique and energy might fail to rival that of younger performers, she hopes that her appearance on the show will encourage more women of her age to never give up, regardless of what stage of life they may be at.
"I'm not merely trying to show how good a performer I can be, but to display a fighting spirit," says Ning. "Am I taking it seriously? Have I tried my best? I can't slack off just because I'm approaching 50."
Although she's not adept at singing and dancing, as she discovered, her vast acting experience helped her to better interpret each music piece onstage.
Moreover, the grueling training for the choreography enabled her to better control her body and facial expressions in front of the cameras, making her more confident.
The show has also helped many talented contestants have a second stab at achieving fame. Aduo, 40, a singer from the Tujia ethnic group, is among them.
A key motivation for her to take part in the show is to bring ethnic music-her current passion-to a larger group of listeners.
Once a pop singer frequenting TV shows and the music charts, Aduo became interested in ethnic music in 2011, then lived for five years in seclusion in remote, old villages in Hunan, Yunnan and Guizhou provinces. She collected ethnic music pieces and learned the drumming style of the Miao ethnic group.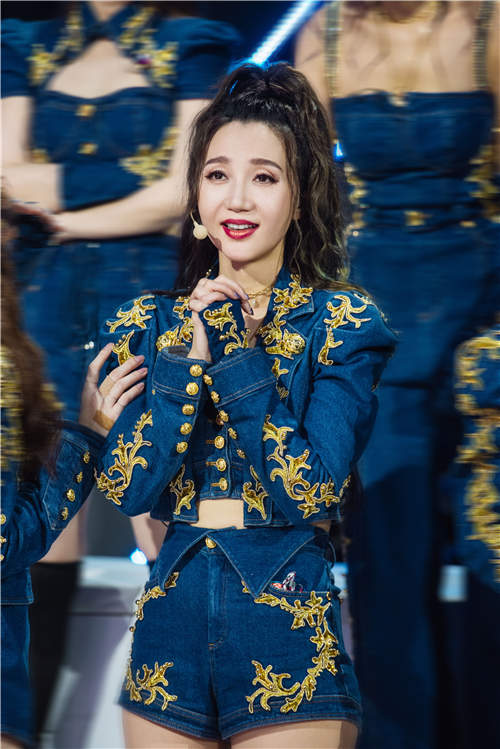 She made her comeback on the Chinese music scene in 2017, with the album Reborn featuring "new-style" ethnic music.
"The show does help promote the new ethnic music I've been working on and also gives me a chance to reintroduce myself to the audience and display my talent onstage," Aduo says.
Regarding women's fear of aging, she says: "Age is but a number. What brings you the confidence, the inner peace and the beauty of maturity is the accumulation of wisdom in our lifelong learning."
Du Hua, 39, one of the coaches in the show, says that the contestants have changed her perception of what a female pop group member should be like.
"I used to think that a female group member should be first of all pretty, slim and then good at singing and dancing. The idea is shallow," says Du, also CEO of talent agency Yuehua Entertainment.
She recalls that most of the contestants spared no effort getting involved in the challenges and competitions. "Their endeavors show us that it's never too late to make some changes and pursue our dreams," she says.
Du also adds that as the seven group members all have many years of experience in the entertainment industry, it would be their ideas that will be essential to the future production of the group's albums and shows.
One avid viewer of the program, 28-year-old Hong Yi, says that it shows there's no common standard for a mature woman. "The various characteristics and styles of the contestants encouraged me to keep being real and relieve myself of the societal pressures that have been placed on young women growing up," says Hong, who also points out that the program's assessment criteria were similar to that adopted by those talent shows hailing younger women, leaning too much on the singing and dancing skills.
"I hope the assessment criteria can become more diverse in order to better present the advantages time has given to these 'elder sisters'," she adds.