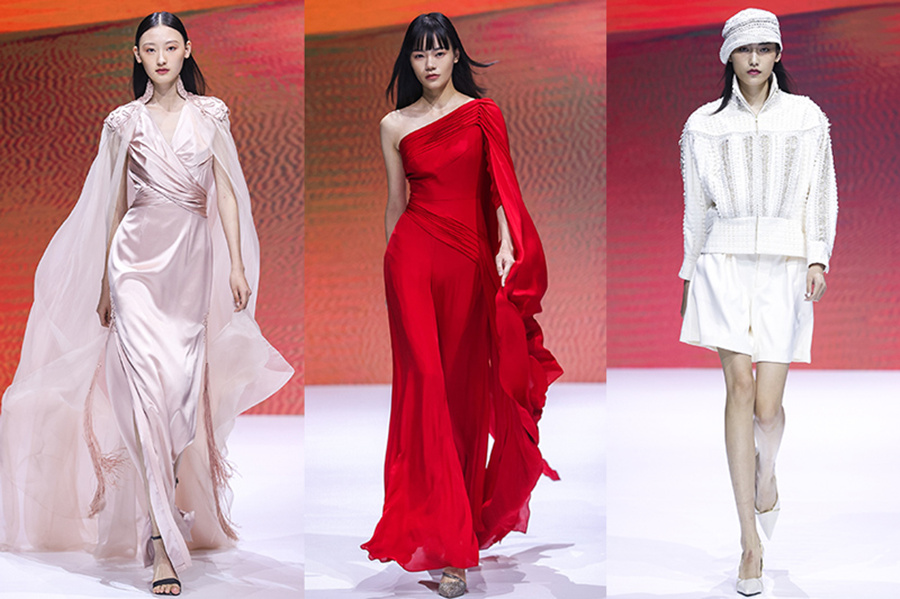 Inspired by her recent trip to the ancient oasis city of Dunhuang, Chinese designer Grace Chen brought her latest collection, Unity, to the runway Sunday during Beijing Fashion Week.
The exotic aesthetics of Dunhuang appear on the bustling street of Wangfujing, one of the most iconic landmarks in the heart of Beijing, integrating classical charm with modernity.
"Dunhuang is both modern and ancient, just like us and our culture," Chen said. "The desert can be far away. Yet here we meet, in the busy neighborhood of Wangfujing."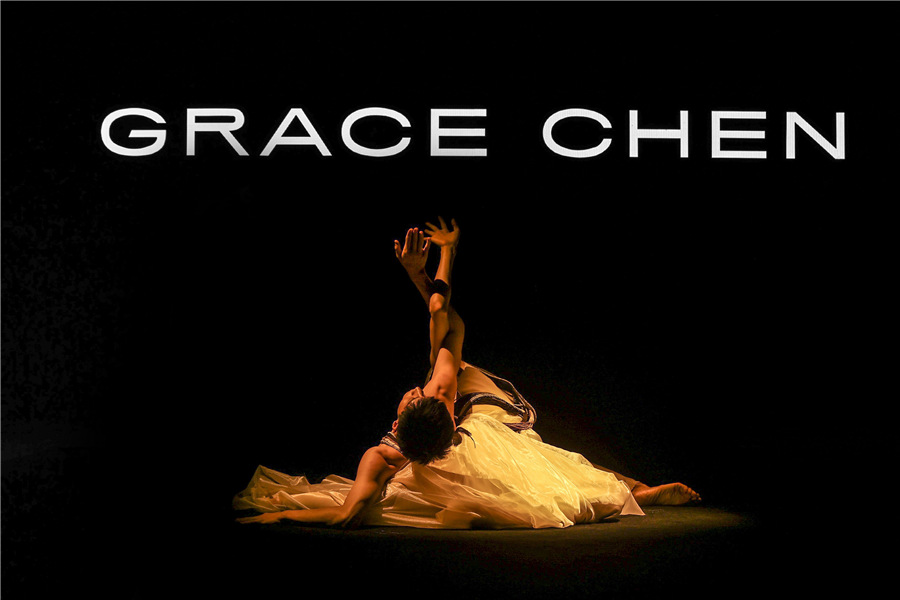 The fashion show opened with a dance performance, Gobi Ballet. Against the backdrop of magnificent yardang landform, the two dancers created a powerful dynamic before the audience – a gust of wind from Northwest China, a mesmerizing spell.
"I'd like to showcase how Chinese culture resonates with the world. My collection focuses on the depth and warmth of Chinese culture, drawing inspiration from artworks from a thousand years ago," she said.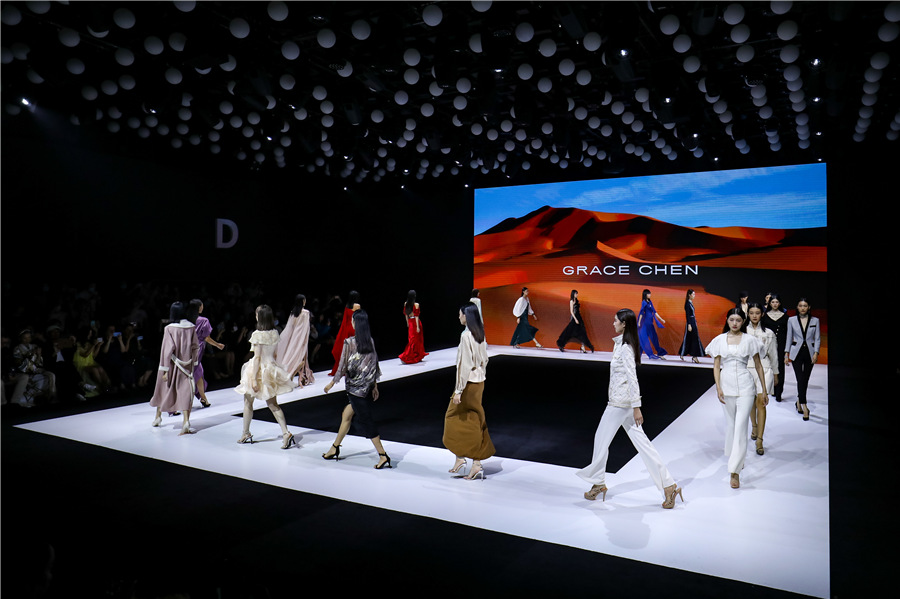 This fashion show marks Chen's first cooperation with Beijing Fashion Week.
"My company is based in Shanghai. But I've always spent half of my work time in Beijing and found myself a part of the fashion circle in the capital," she said.
According to the designer, the Dunhuang collection will be touring from Shanghai to Shenzhen in October.