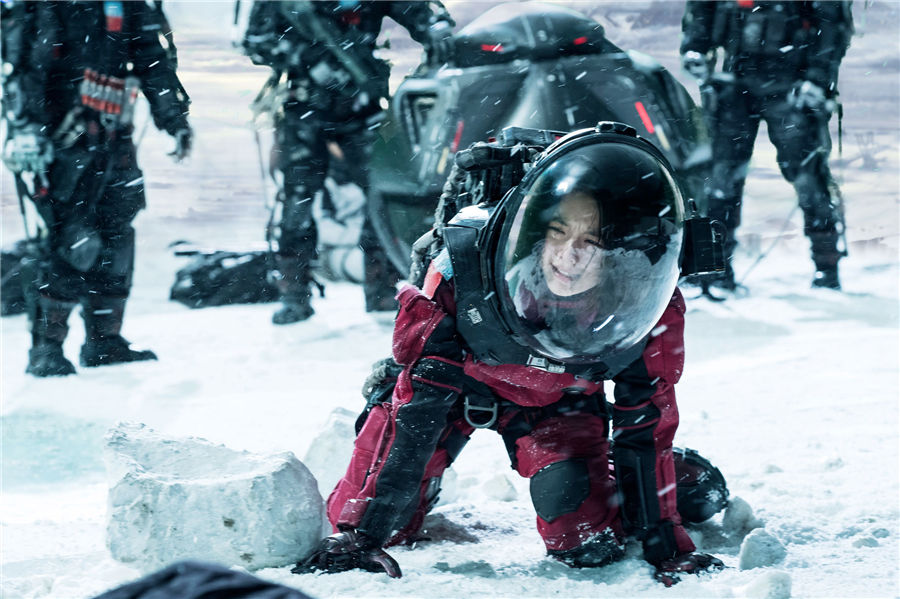 A rising Chinese filmmaker underscores the balance between technology and art, Xu Fan reports.
China's rising director Guo Fan's best-known work is the country's all-time highest-grossing sci-fi movie, The Wandering Earth, an epic based on a book by celebrated author Liu Cixin.
Guo's latest film, Jin Gang Chuan, which is set during the Korean War, is co-helmed with directors Guan Hu and Lu Yang.
Guo looked like an elite businessman in a black suit, white shirt and black tie while addressing a forum on 5G's impact on cinema during the 10th Beijing International Film Festival in late August.
"Can you picture a near-future scene about cinema?" a journalist asked during a sideline interview at the forum. Pondering the question for a bit, Guo depicted a scenario that sounded like the Keanu Reeves' blockbuster franchise The Matrix.
"I hope it happens in the future that we can connect our brains directly to a wireless network when the brain-computer interface technology is more developed," Guo said.
"The audience will not need to go to a cinema, but can 'see' a movie theater in their minds. I hope such a technology will enable the audience to remotely communicate with their friends and share views on a film through the brain," he says, adding that he hopes it comes true in about 15 years.
While such a scene is still remote for today's filmmakers, Guo has made an effort to pursue a more practical goal-to establish an effective system to further the development of China's film industry.
China's film industry has expanded rapidly in the past eight years-having the most number of screens in the world and becoming the second-largest movie market. Nevertheless, the lack of standardization in production is considered a major obstacle in catching up with the world's top players.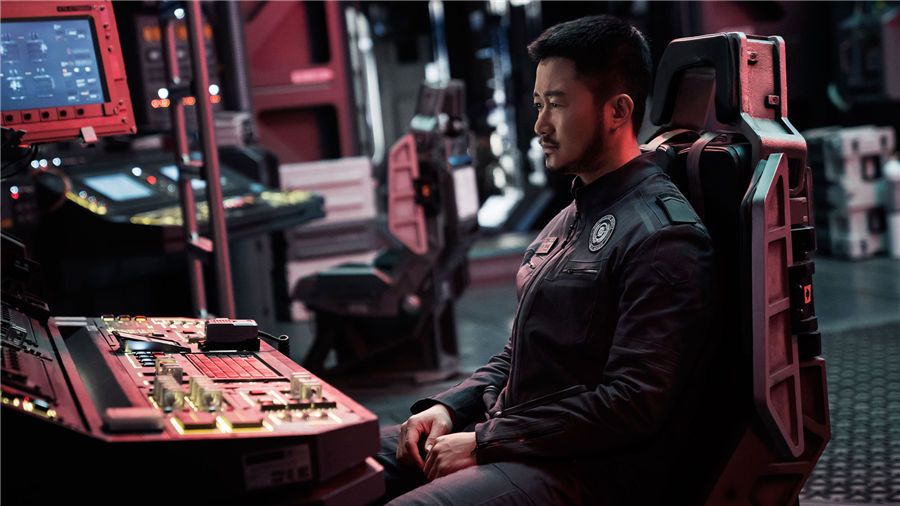 "China's visual-effects production has made great progress in recent years. Local investors have raised budgets to a large extent for special effects. Besides, more filmmakers are changing their minds to deem visual-effects production as an elementary part of filmmaking," he says.
"But we are still short of industrial standards that can help different departments to cooperate faster and avoid the unnecessary waste of time and effort."
In 2014, Guo was sponsored by the State Administration of Press, Publication, Radio, Film and Television-then the country's top regulator of the sector-to take part in a training program at Paramount Pictures in the United States.
Fellow filmmakers selected for the same program include Chen Sicheng, Ning Hao, Xiao Yang and Lu, with whom Guo is now working. Guo recalls all of them then marveling at the advanced production process of Arnold Schwarzenegger's Terminator: Genisys, which was released a year later.
"We were amazed to find that we had never heard of some (production or marketing) sectors before, and we really wished Chinese filmmakers could establish our own such mature system," he says.
In 2015, Guo was hired by China Film Group to direct The Wandering Earth.
Guo and his team painstakingly worked on the film for four years, sleeping only a few hours at night. Their efforts ranged from drawing 3,000 conceptual drafts and making 8,000 paintings for various scenes to tailoring 10,000 props and constructing sets covering an area of thousands of square meters.
"The process felt like a long journey with some pitfalls," he says, adding that he wanted to help fellow filmmakers avoid such obstacles in the future.
Setting his goal on making film production suitable for Chinese cinema, as well as in line with Hollywood, Guo's studio has teamed up with the Beijing Advanced Innovation Center for Future Visual Entertainment at the Beijing Film Academy to jointly research "film industrialization".
The new laboratory was a highlight of the Beijing film festival.
"I hope we can discover problems and find solutions to make the set of standards work well for the Chinese film industry, by shooting two to three films (as pilot projects)," he says.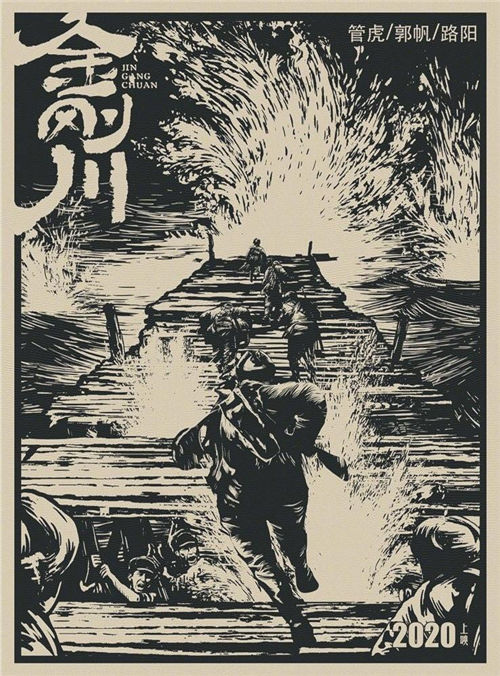 "Also, it may help me to sleep a bit more. For example, six hours every night while shooting the sequel of The Wandering Earth," he adds, jokingly.
Speaking about the sequel, Guo says his team canceled a previous plan-an overseas trip to some leading companies specializing in visual effects to seek partners-to shift focus on polishing the script. A new technique that can visualize complex scenes on computers before the cameras roll on real sets will be used in the sequel.
The development of 5G networks will benefit China's film industry, with the faster transfer of digital content making editing and post-production jobs easier to handle remotely, he says.
A native of Shandong province, Guo grew up as a die-hard sci-fi fan. He accumulated recognition through his debut feature, Lee's Adventures, in 2011 and achieved more fame after the coming-of-age romance, My Old Classmate, in 2014.
Garnering praise for The Wandering Earth in 2019, widely seen as a game-changer for Chinese sci-fi cinema, Guo has since also shaped his views on the balance between technology and art.
"Big data and a standardized industrialization procedure are both tools like the brush and paper for a painter, which I believe play the most important role in creating art," Guo says.
The Wandering Earth tells the story of humans building giant thrusters to move their planet out of its orbit to another star system as the sun dies. The story reflects a value rooted in China's ancient agricultural society-people's strong bond with the Earth and their homeland.
Guo says he believes Chinese culture is the core element that will help the country's films become more competitive in the international market.