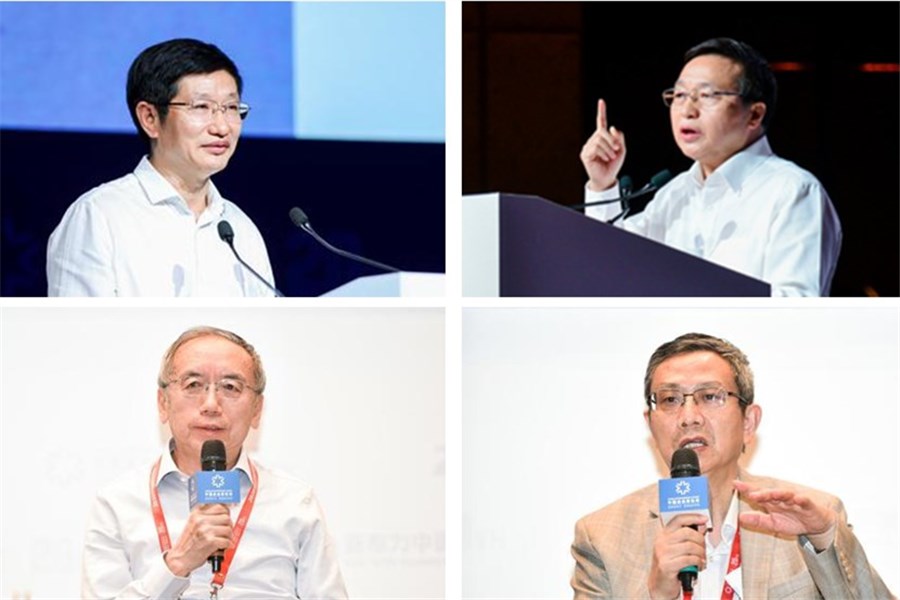 The Summer Summit of Yabuli China Entrepreneurs 2020 kicked off in Qingdao, East China's Shandong province, on Friday.
With the theme of Chinese companies standing a big test, the three-day event gathered a host of Chinese entrepreneurs to brainstorm strategies for mutual development from such perspectives as support for small- and medium-sized enterprises, and the industrial internet's role in driving industrial transformation and upgrading, as well as digital infrastructure construction.
Here are some quotes overheard at the summit.
Li Zhaoqian, deputy chairman of the All- China Federation of Industry and Commerce
The rate of employment contributions from private firms in China has reached over 90 percent, since the outbreak of the epidemic. Many firms have seized new opportunities, such as utilizing platforms, going digital. They turned challenges into chances and bucked the trend, especially private firms.
Chen Siqing, chairman of the Industrial and Commercial Bank of China
With its full effort to control and prevent the epidemic's spread and serve social economic development, the Chinese government has rolled out a slew of supportive polices to fuel the market economy and market entities. Meanwhile entrepreneurs, per se, helped to save themselves, especially those in big enterprises who made use of their core position in industrial chains or supply chains to make sure other firms in upstream and downstream afloat.
Wang Xiaolu, deputy director at the National Economic Research Institute
Currently Chinese society needs bailout policies more than stimulus policies. The epidemic has pulled down incomes for many residents. Stabilizing employment, improving people's livelihood, and ensuring market entities should be considered during policy making. Putting limited resources into rescuing enterprises, helping the jobless and families with difficulties in their livelihoods will allow consumption to return to normal and drive domestic demand in the future.
Yu Minhong, founder of New Oriental Education and Technology Group
As a major country, China needs to persist with what makes it great, and what China has done is great and shall be kept on. If China is a human's body, then hundreds of thousands of Chinese private firms and the employment offered by these firms are capillaries. To this point, nothing is too much to support private enterprises or the private economy.
Chen Liming, chairman of IBM Greater China Group
China is one of the important links in global supply chains. In trade it is a major partner with more than 100 countries and regions, which account for about 80 percent of the global gross domestic product. China plays a key role in global high-end production supply chains such as aircraft, automobile, cellphone, TV and computers. China's huge market, per se, makes it impossible for multinational companies to quit from it comprehensively.
Jia Kang, chief of the China Academy of New Supply-side Economics
Stabilizing employment should be the priority but it relies on sound market entities. Data showed China has 130 million market entities; most of these are small-and micro private firms, which create more than 80 percent of jobs, offering over 90 percent of new jobs. China must stick to and complete its transformation for economic society to improve the quality and efficiency of its supply system. The country should liberate productivity and let economic entities that are facing challenges survive and be prepare for better development by institutional renovation.