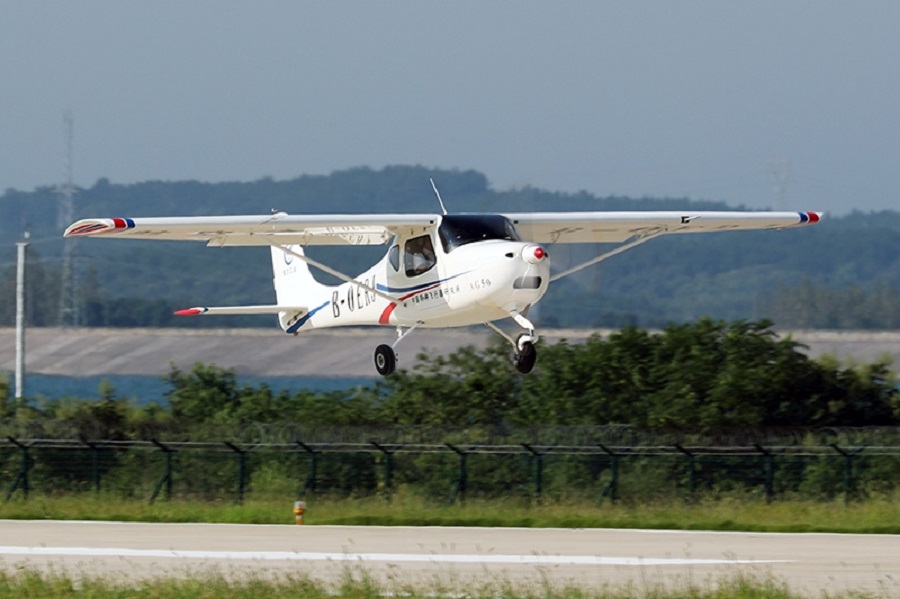 China first home-grown AG50 light-sport aircraft successfully carried out its maiden flight in Jingmen, Central China's Hubei province, on Wednesday morning.
The AG50, or Lingyan model, developed by the AVIC Special (Aerial) Vehicle Research Institute, took off from Zhanghe airport at 8:38 am, and after 12 minutes of flight, it landed safely.
After landing, Huang Jie, the chief test pilot, reported, "The aircraft has completed the maiden flight as planned, and all systems work normally and in good condition!"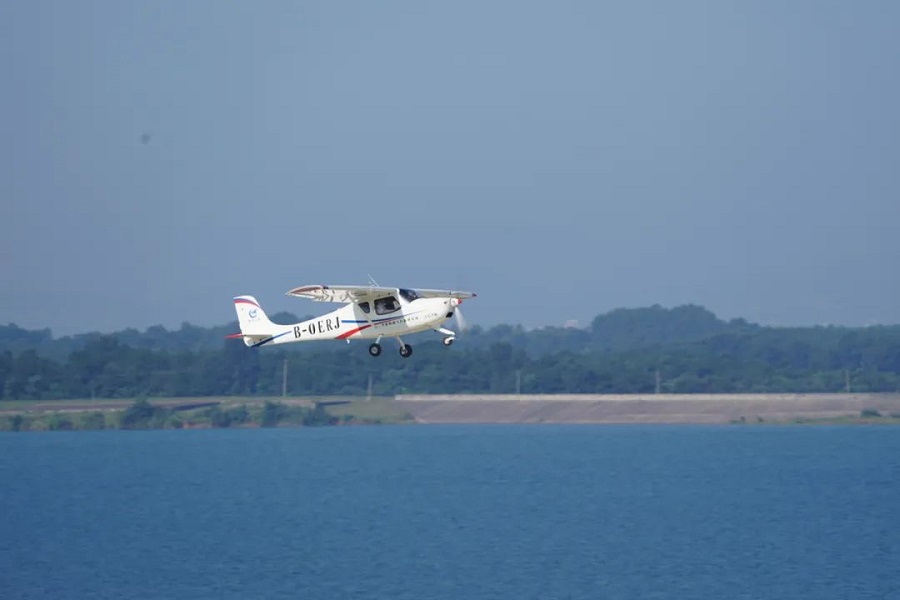 The AG50 model adopts the layout of two parallel seats, an upper single wing and the three-point fixed landing gear. It adopts the ROTAX 912 engine that uses ordinary gasoline, achieving low manufacturing and operating costs.
The AG50's maximum take-off weight is 650 kilograms, with a payload of 245 kilograms. Its maximum range is 650 kilometers, and the maximum flight speed is 222 km/h.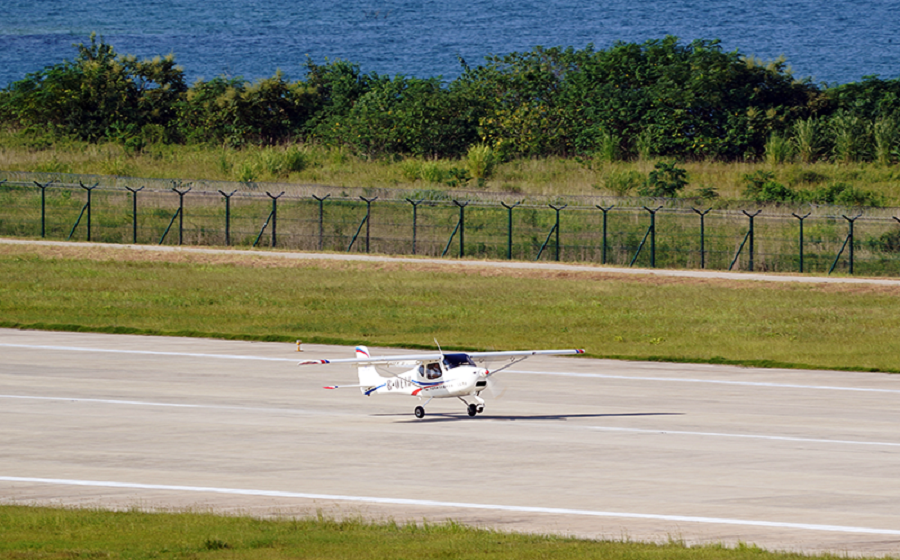 "The plane adopts about 80 to 90 percent domestic parts, and the fuselage uses glass fiber that is cheaper than carbon fiber, and therefore, the price is below 1 million yuan ($144,900)," said Wang Liangwei, project manager of the AG50.
General aviation companies from Beijing and Tianjin signed contracts on the spot, with the institute to buy 105 AG50 planes, on Wednesday.