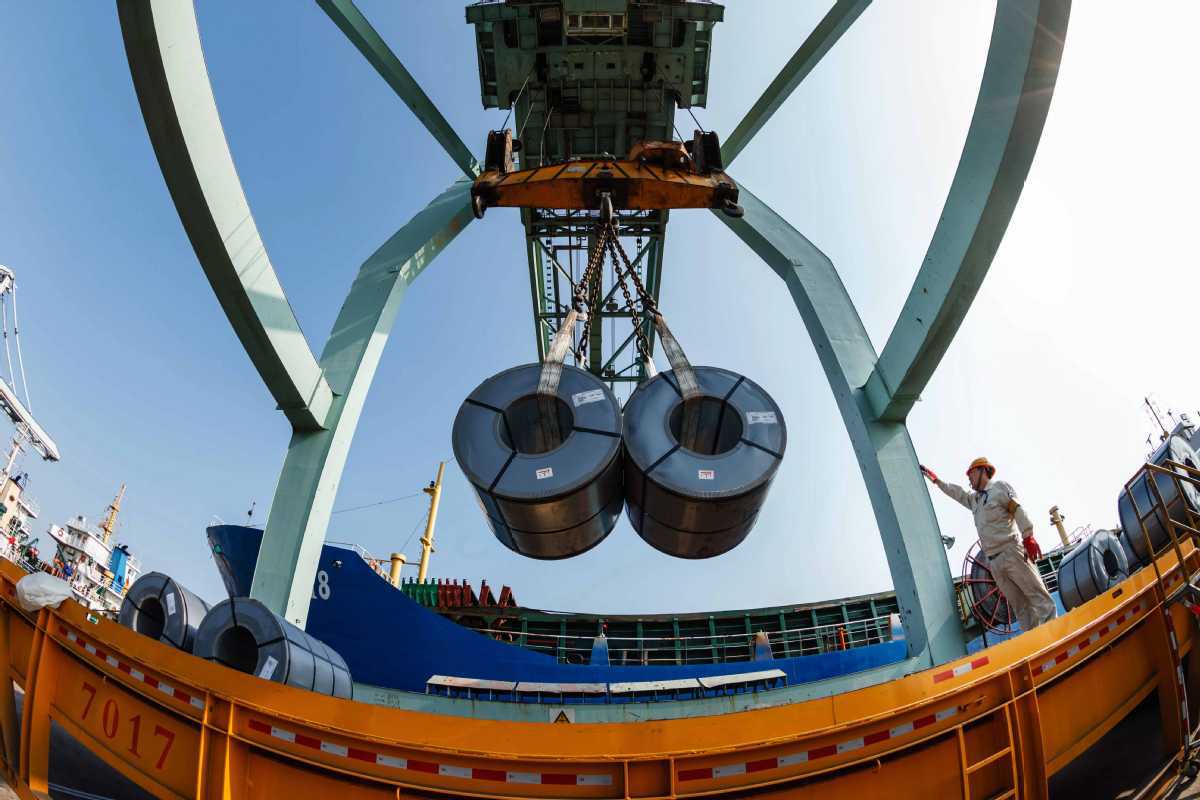 The nation's largest steelmaker China Baowu Steel Group announced on Friday that it will acquire a 51 percent stake in Taiyuan Iron & Steel (Group) Co Ltd (TISCO) as part of its efforts to become a global steel leader with an annual output of 100 million tons.
China Baowu was formed in December 2016 following the merger of Shanghai-based Baosteel Group and Wuhan Iron & Steel Group in Central China's Hubei province. It is the nation's most competitive steel maker with production of 95.46 million tons in 2019.
Shanxi-based TISCO, which has an annual capacity of 12.94 million tons, is a global leader in stainless steel.
The deal needs further approval from the State-owned Assets Supervision and Administration Commission of the State Council, according to China Baowu.
The company added that the deal is in line with the nation's initiative to promote supply-side reform and speed up the merger and reorganization of excess capacity.