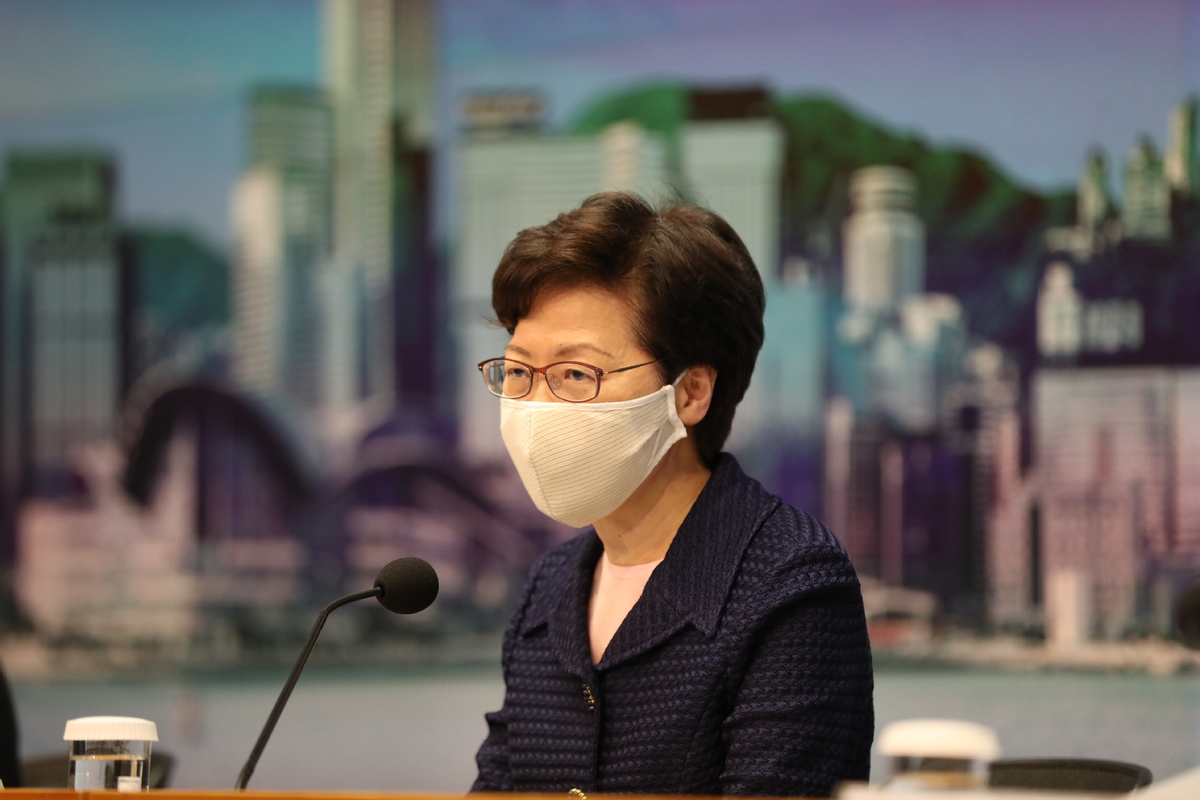 China's top legislative body will deliberate a proposal during its meeting starting Saturday about the normal operation of Hong Kong Legislative Council after the postponement of its election.
The State Council has submitted a proposal to the Standing Committee of the National People's Congress requesting the top legislature to make a decision on the continued operation of the sixth Hong Kong Legislative Council after the election for the seventh LegCo originally scheduled on Sept 6 was postponed by one year due to the coronavirus pandemic.
In a report submitted to the central government on July 28, Hong Kong Chief Executive Carrie Lam Cheng Yuet-ngor said the postponement was made due to the consideration of the recent COVID-19 situation in the city and asked the central government to make relevant arrangements for the vacancies in the LegCo in the coming year.
Entrusted by the State Council, Xia Baolong, director of the Hong Kong and Macao Affairs Office of the State Council, explained the proposal to the NPC Standing Committee on Saturday morning.
He said the State Council believed the postponement decision was made based on Hong Kong's Emergency Regulations Ordinance and is necessary and appropriate considering the current development of the COVID-19 pandemic in the region. It is also in line with public interests and can protect public safety while guarantee a fair election.
The State Council issued an official letter to Lam on July 29 stating that the central government supported the postponement.
The NPC Standing Committee making relevant decisions on the vacancies in the Legislative Council after the postponement in line with the law timely was necessary to ensure the normal functioning of Hong Kong government and the society and maintain the prosperity and stability of Hong Kong, according to the State Council.