They may not be able to read minds, but those who dig into data can be critical to a company's operations.
When Wang Zaiqing took up her first career job in July 1989, China's journey on the road to opening-up was just 10 years old.
After graduating with a Bachelor of Administration degree in Taipei, Wang worked as a systems analyst for the carmaker Yulon Motor, and now, 31 years later, her career seems to have come full circle: she again works for a carmaker, Changan Motor in Chongqing.
But in the interim, just as opening-up has changed China almost beyond recognition, technology has transformed the way Wang works, too.
In the 23 years between working for Yulon and for Changan she held down a string of jobs in various industries, including biopharmaceuticals, healthcare, telecommunications and information technology and gained a great deal of expertise in data analysis, algorithms, data architecture and IT project implementation.
"For the past 20 years I have devoted all my time and effort to analysis, whereas before that, traditional programming and data analysis were mixed together," says Wang, director of digital operations for Changan Automobile.
She joined the company in 2018 and the following year founded a studio within the company that specializes in data analysis, data architecture and algorithmic modeling.
Wang considers the studio a training center in which all staff in the business department can make their own reports that are automatically updated as data changes. This means each person can be a data analyst in their own field, she says.
In November 2019 the Tsinghua SEM Center for Internet Development and Governance in conjunction with the employment-oriented website LinkedIn published a report about digital talent that said digital transformation has extended to traditional industries including manufacturing, healthcare, finance, education and consumption goods, and that the importance of digital talent in these fields was constantly increasing.
The job of data analyst has become an emerging occupation in China over the past few years in China, attracting both new graduates and veterans.
When Wang was a programmer she was the only woman in her company, but now half the data analysts around her are women, she says.
She regards curiosity and patience as vital traits for a good data analyst.
"When you see a phenomenon you need to be sensitive and ask why something is happening. Running data needs time, including time for making mistakes. Sometimes you may come up against a dead end when pursuing some clue, and you need to be patient enough to really dig into the data and turn it upside down."
One of Wang's colleagues in her studio who used to work in the factory is always asking questions about the flow rate of components and parts from inventory. Within a year he became a data analysis specialist on work at the manufacturing center.
"With his experience on the factory floor and his inquisitiveness he has got into the swing of analytical work really quickly," Wang says.
Those who work in the business department are apt to think that the way you visualize data is through figures in the Microsoft software Excel and PowerPoint, she says.
As data tools become more prevalent, she hopes such staff can link their data visualization reports with their database.
"It used to be that a database was often so large that it couldn't be put into Excel, but with new tools that can now be done."
Programming can become incredibly tedious once you have done it for a few years, she says, whereas with data analysis, even if the same analytical processes are at play, dealing with different data or different areas of business can offer myriad different results.
"Data analysis produces optimal solutions rather than absolute answers. On the other hand, in programming you're going to come up with a unique solution, and if you don't, it means you have a bug."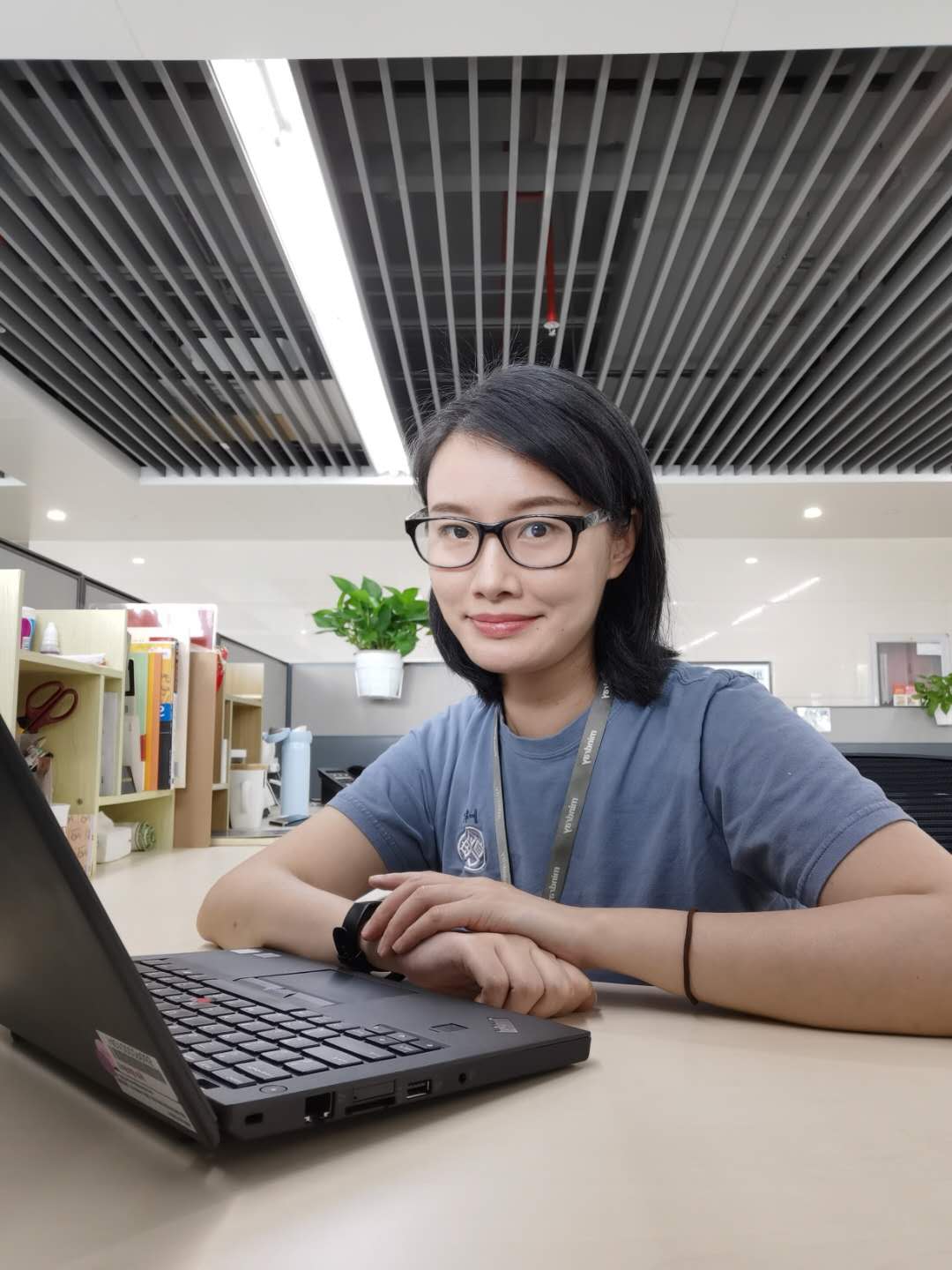 Zhang Xiaorui, 37, has been a senior financial planning analyst at Mindray, a global provider of medical devices and solutions in Shenzhen, Guangdong province, since 2015.
Zhang, who has a bachelor's degree in accounting, started her career as an accountant in 2005. Ten years later she decided to make a career change by becoming a financial analyst.
"By chance I was given the task of writing a report analyzing the way a particular company worked with others in its operations, and it got me looking for a job that could combine accounting and analytical skills."
In her first year as a financial analyst she had to learn a lot about business operations. "My desk used to be covered with paper, receipts and bills as an accountant, now the desk is empty with only a computer," Zhang says.
"I now deal with multiple systems, including database and software, and it has taken a while to get used to it all."
Zhang started her new job by using Excel to do data analysis. When she learned about the data visualization platform Tableau at a presentation two years ago, she was attracted by how quickly it can manage huge amounts of complex data.
Tableau, the creation of three computer science researchers at Stanford University in California in 2003, converts raw data into an easily understandable format. It gathers and extracts data stored in various places, and the visualizations created are in the form of dashboards and worksheets. The platform allows a non-technical user to create a customized dashboard.
Zhang says she taught herself how to use Tableau, and each time updates are made, she looks closely at how they can be used in her reports.
"Whenever Tableau holds a product launch I'm like a geek avidly watching one of those big streaming Apple events. When you use a graph to disseminate information it's more direct and faster, with less loss of information, which is why I like to make reports with graphs.
"Also, as financial analysts our reports go to senior managers who see tons of these things every day, so they want to be able to see the most important messages very quickly and very easily."
Zhang thinks the traditional accountancy work she did 10 years ago will eventually be replaced by artificial intelligence or other technology.
"But what I'm doing now is irreplaceable, because it needs personal judgment on the direction and risks."
Only very big companies need, or can afford, dedicated financial analysts, she says and in smaller companies it is the owner or financial manager who assumes the responsibility for this kind of work.
Most chief financial officers were once a financial analyst, and many chief financial officers go on to become chief executive officers, so the prospects for anyone doing a job like hers are rosy, she says.
Her company Mindray employs 160 people in its financial department, she says, of whom a dozen are financial analysts.
"The position needs at least five years' experience in analysis or finance, and most of us are transferred from traditional finance work. To become an excellent financial analyst you need to be an interdisciplinary talent who knows both finance and analysis and how to run a company."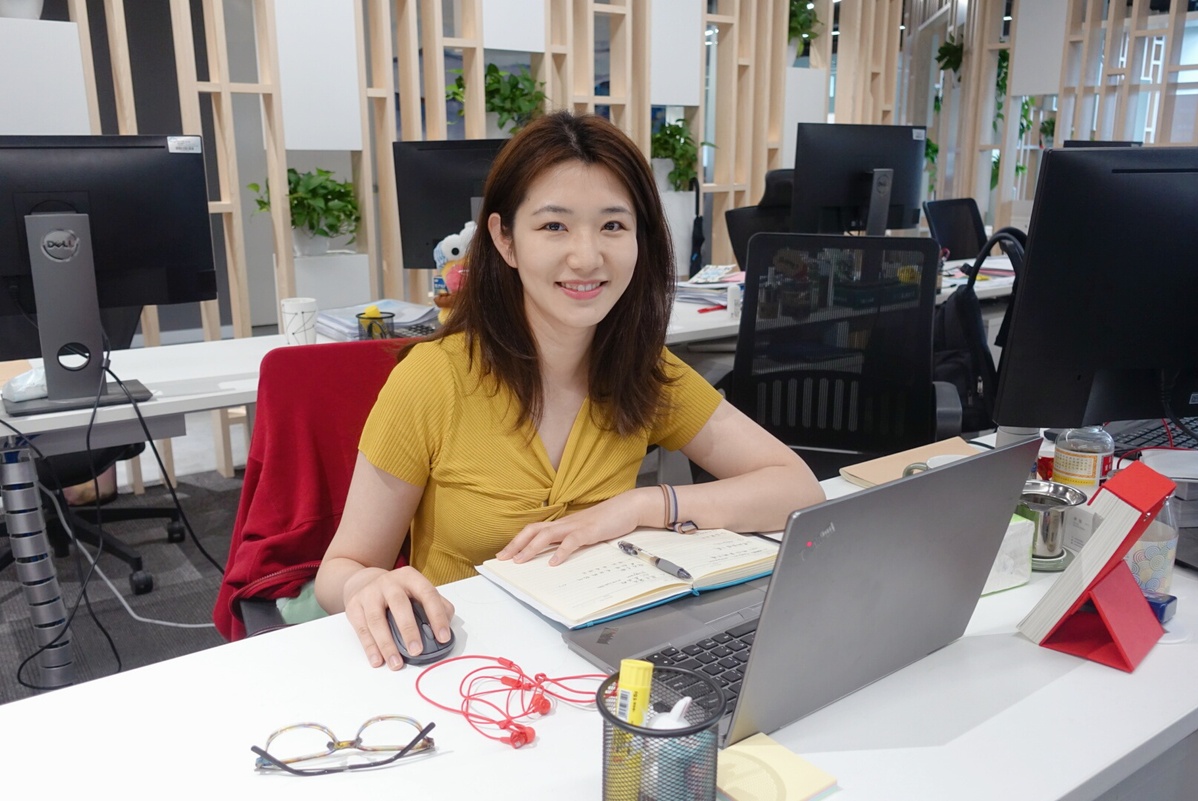 At a data conference in Shanghai in 2018, Zhuo Lingzi, 27, says she met many fellow data analysts and realized many had backgrounds in statistics with a specialization of data analysis but few had concentrated on data visualization.
Zhuo, a product manager at Yidu Cloud, a medical artificial intelligence technology company, says she has pursued a career in data analysis since graduating with no professional experience and eventually became strongly attracted to data visualization.
She obtained a master's degree in comparative economics and policy at University College London in 2016, and a position as a financial analyst became her first job.
"I had done economics as part of my bachelor's and master's degree, but didn't want to go into the finance industry, so when I graduated any other industry was new to me."
"When I began, the data analysis did not require so much solid professional experience, and in doing the job I got a lot of fulfillment by analyzing data and learning many things as I was doing so."
From there she became interested in data visualization, learning a lot about the field on the job as she dealt with clients, and the data visualization reports she was creating became more and more sophisticated.
"At the beginning it is relatively easy to learn this stuff, but producing a complete, readable report requires a lot of hard work and thinking out of the box."
Excel and PowerPoint are not that vivid, she says, and in using data visualization you can highlight figures and trends in a more direct and lively way.
"When you look at sheets of paper and figures it's hard to gain an instant insight, whereas visualized graphs can present data analysis conclusions in a much more intuitive way."
With data visualization tools continuously being upgraded, learning about the field is a learning process that never stops, she says.
"Interest is the best teacher to push you to keep on learning."