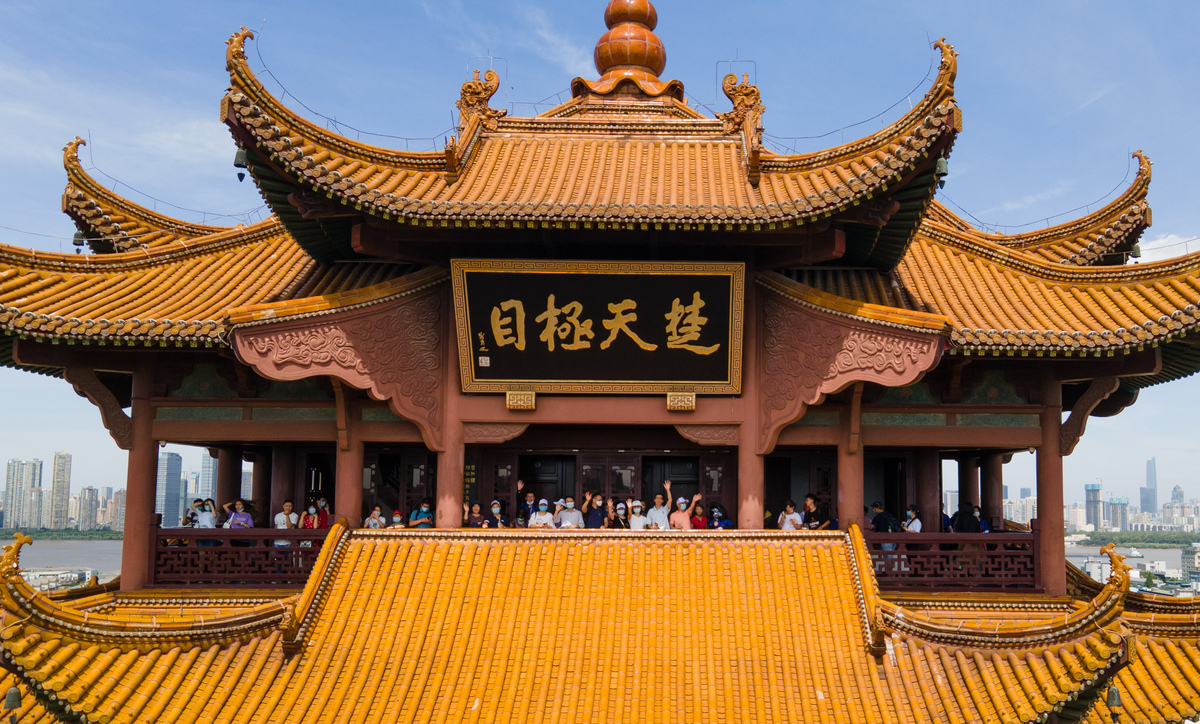 Nearly 400 A-level tourist attractions in Hubei province will offer free admission to domestic tourists from Saturday to the end of this year as a token of gratitude for the nation's assistance to the province during the COVID-19 outbreak, a senior official said on Friday.
Zhang Wenbing, vice-governor of Hubei province, said tourists from low-risk areas in China can visit the tourist sites after they book the free tickets online with their real names, show their health QR codes and have their temperatures checked.
An online booking platform for the tourist attractions is expected to begin operating on Saturday and the number of visitors allowed is capped at 50 percent of the maximum daily capacity, he said at a news conference.
Tour groups from around 10 provincial regions have visited the province, raising confidence in reviving an industry marred by the pandemic, he said.
More than 1,000 travel agencies and over 350 star-level hotels in the province have decided to join the government-subsidized campaign by offering discounts, Zhang said.
Incentives will be introduced to attract visitors from outside Hubei, such as arranging charter flights and exclusive rail service or organizing group tours, he added.
Lei Wenjie, director of Hubei's culture and tourism department, said 94.5 percent of the A-level scenic spots in Hubei have reopened to the public, and 84.5 percent of the star-level hotels and 62.7 percent of travel agencies have reopened.
Liu Dongru, deputy director of the Hubei Health Commission, said the province lowered its emergency level for the pandemic from the second-to the third-highest on June 13.
The province conducted nucleic acid tests on 2.71 million people in July, while 335,000 environmental samples from public areas, frozen food production sites and sales outlets had also been tested as of Thursday, with all results negative, he said.
"All of this proves that Wuhan is a safe place to travel and Hubei people are all healthy people." Liu said.
Online searches for tickets at Hubei's tourist sites tripled after the new policy was issued on Friday, according to Beijing-based online travel-service provider Qunar.
Searches for hotels in the province's capital, Wuhan, grew by 40 percent, and searches for one-day tours of the city grew by 20 percent compared with last week, the platform said.
Wuhan's landmark Yellow Crane Tower welcomed more than 160 travelers from neighboring Henan province on July 26, marking the first travel group from another province since Hubei resumed cross-provincial travel group services on July 17.
Around 40,000 travelers visited the park in July, double the amount in June, according to the park.