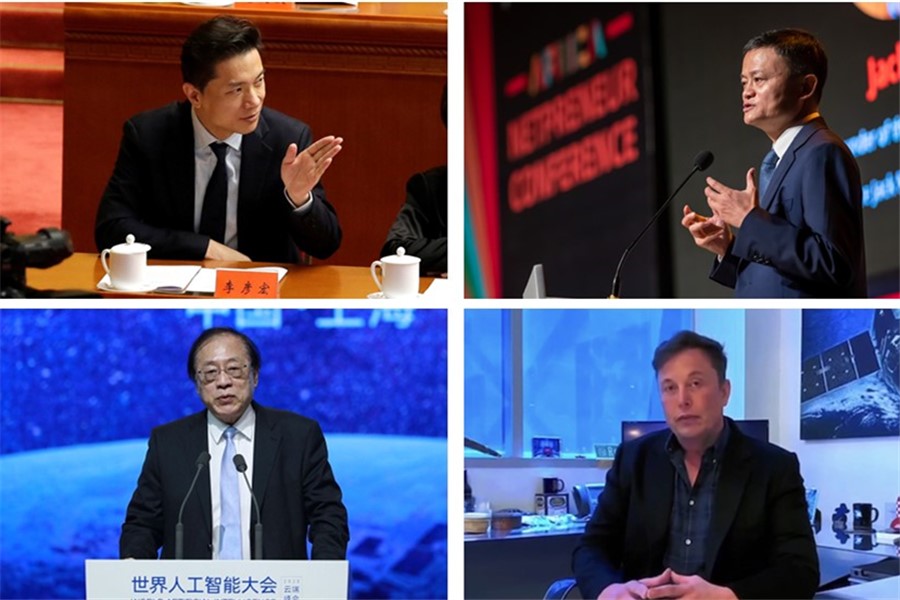 The World Artificial Intelligence Conference kicked off Thursday in Shanghai, with over 500 companies and agencies participating in the event that is themed "Intelligent World, Indivisible Community".
The conference pays special attention to AI chip innovation, 5G, intelligent management of data and AI applications in law enforcement, financing, unmanned driving, education, healthcare and blockchain, among other topics.
Here are some quotes overheard at the forum.
Miao Wei, minister of industry and information technology
In recent years, China's artificial intelligence industry realized sound progress. First, technological innovations are increasingly dynamic, and some applications including automatic speech recognition are in the world's leading position.
Second, industrial scale continues to grow. As of late 2019, AI's core industries had exceeded 51 billion yuan ($7.3 billion), and the number of AI enterprises surpassed 2,600.
Third, the mix of AI into industries continues to deepen. New technologies and new modes emerge in large numbers when AI is applied in various industries.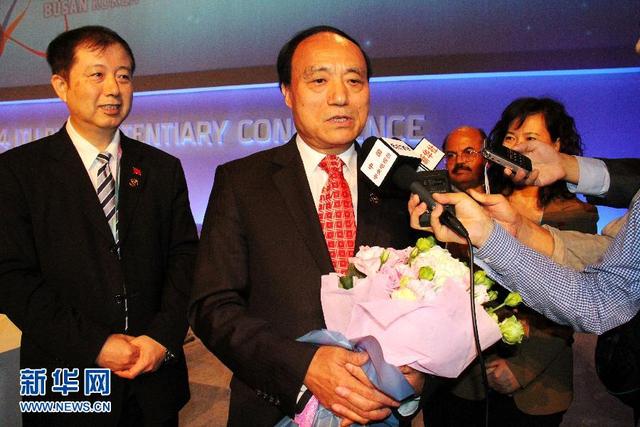 Zhao Houlin, secretary-general of the International Telecommunications Union
Research and development in artificial intelligence is the driving force of social transformation and revolution for today's world. Accelerating R&D in AI is universally acknowledged. The combined applications of AI, 5G, IoT, big data and more new technologies will advance the next round of technical innovation and application.
It is a common expectation to enhance cooperation and communication for common development with peers from China and other part of the world.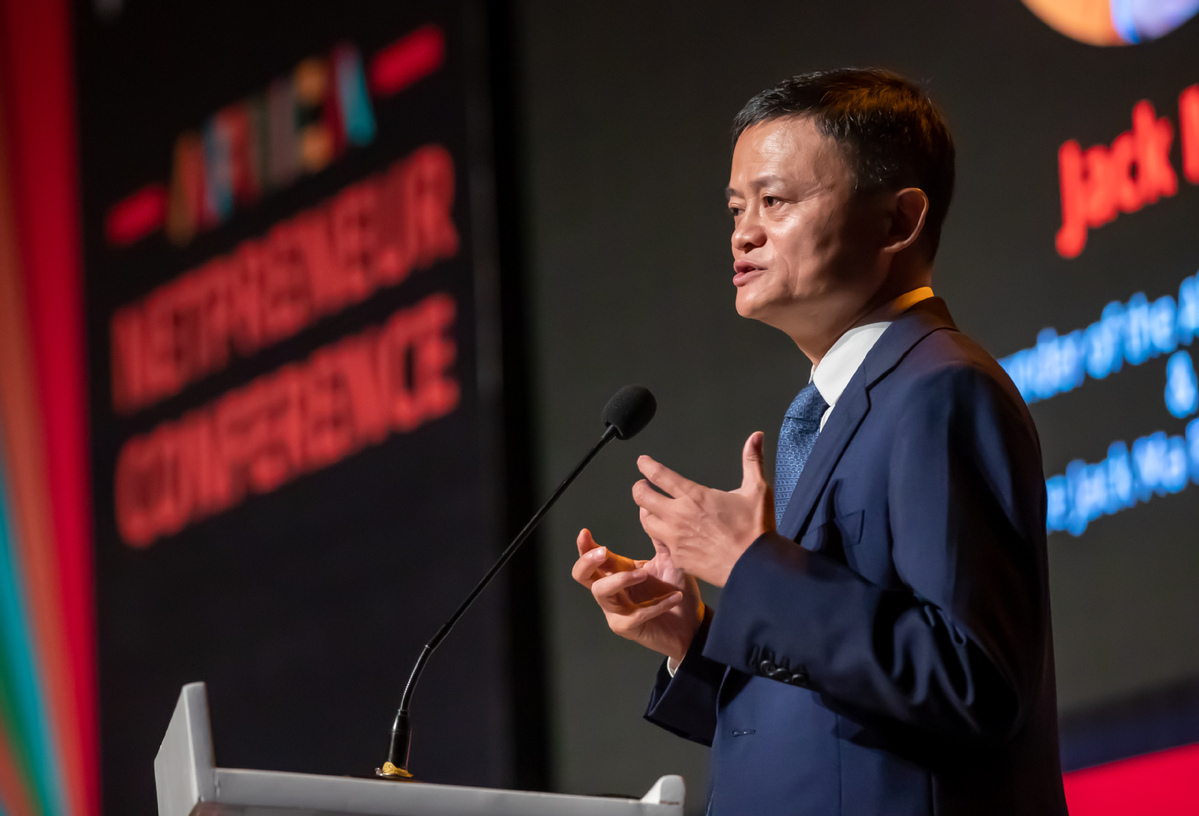 Jack Ma Yun, co-chairman of the United Nations High-Level Panel on Digital Cooperation and founder of Alibaba
Humans cannot survive without the Earth, but the Earth can survive without humans. After the industrial revolution, mankind is able to look out from the Earth, land on the Moon, establish space stations and survive in outer space. Many great people started to explore the world outside the Earth. Mankind has huge rights, but the nature can "lay us off" at any time. Mankind should learn to coexist with nature.
A slowing down of growth in the economy is acceptable, but the growth of mankind is a must. I think AI should be translated as machine intelligence. The words we use, "artificial intelligence", come from thinking too highly of mankind. Many things are very hard to humans but far easier for machines.
Ma Huateng, chairman and CEO of Tencent
Artifical intelligence per se is a cross-border and interdisciplinary exploration, making human abilities faster, higher and stronger. It is destined to bring us unprecedented technologies and industrial revolution.
The unknowns in new technologies, including artificial intelligence, are still greater than we've known.
Li Yanhong, co-founder, chairman and CEO of Baidu
I believe AI has a brilliant future in public health monitoring, new drug developing and disease diagnosis. It improves detection sensibility and accuracy, shortens the development period for new drugs, lowers development costs and helps improve accuracy and efficiency in diagnosis, which puts humankind in a more proactive position to tackle health problems.
As an insider, I know we are progressing. The LinearFold algorithm by Baidu is able to shorten the structure prediction for the secondary structure of the novel coronavirus' whole genome from 55 minutes to 27 seconds, 120 times faster. It means we are able to formulate prevention and control measures more quickly, in addition to improving efficiency in developing vaccines.
Elon Musk, co-founder and CEO of Tesla
I am extremely confident that level five or essentially complete autonomy will happen, and I think that will happen very quickly.
I really can't say enough good things. We expect over time to use more AI and essentially smarter software in our factory.
Yao Qizhi, Turing Award winner, academician at the Chinese Academy of Sciences
The progress and applications we see today are actually from basic science. These basic sciences are all rooted in basic theories. So it has become apparent to us we should break through in theoretical innovations, especially in AI fields.
I'd like to share with you a basic concept, that is current applications come from past theoretical research. So current theoretic research will get us huge progress some day in the future.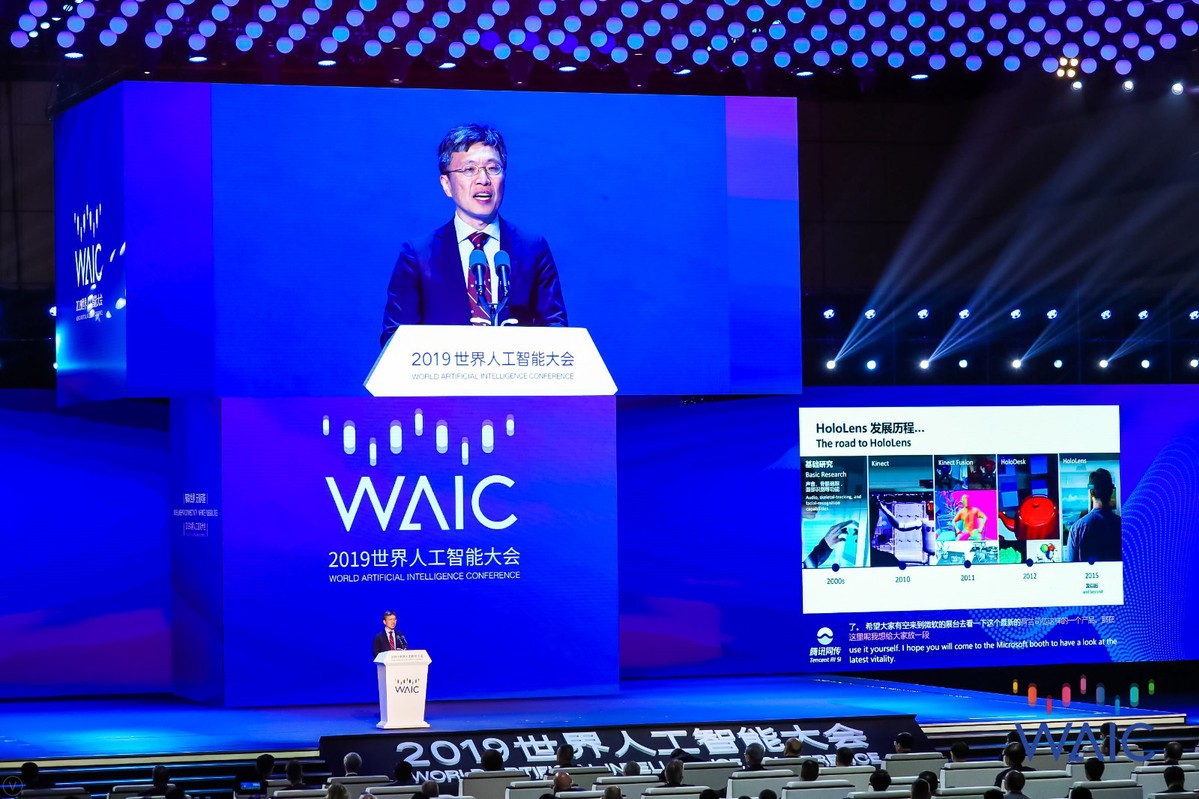 Shen Xiangyang, professor at Tsinghua University
Artificial intelligence is still in its early stage. Next, it will upgrade from perception level to cognition level. Secondly, interaction issues between human and AI will become increasingly important. Thirdly, so-called "universal AI" will solve common sensible problems.