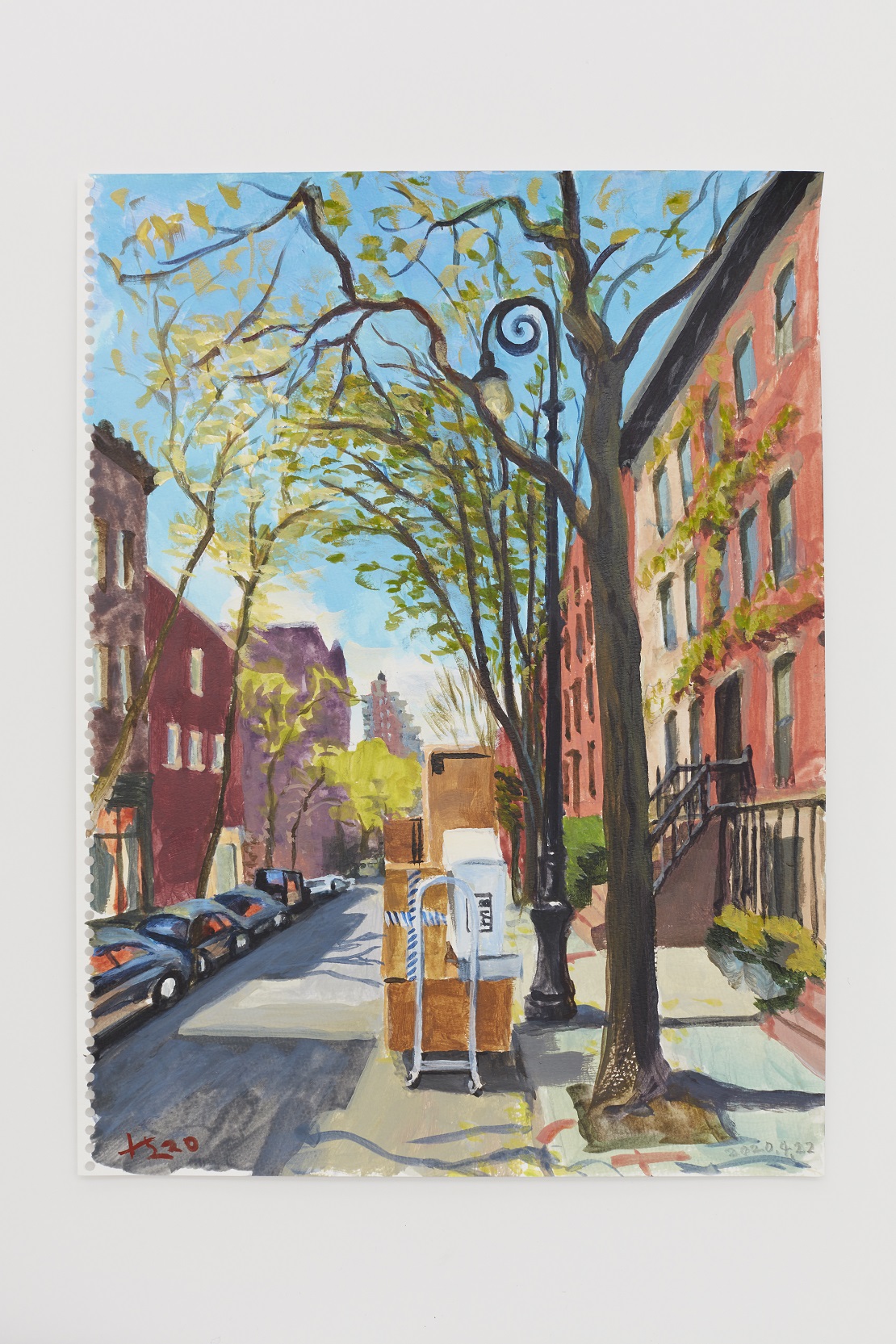 Noted Chinese artist Liu Xiaodong has been held up in New York since April, as flights back to Beijing, where he lives and works, are restricted under the current COVID-19 pandemic.
He has created dozens of watercolors not only to kill time but also to document the changing views of New York over the past four months.
Li Xiaodong: Spring in New York, an online exhibition hosted by Lisson Gallery through July 12, displays these vivid paintings that show the metropolitan spring landscapes and street scenes, reflecting the changes the virus has brought to people's lives, such as empty playgrounds and quiet streets in daytime. His painted "diaries" also offer a glimpse of the Black Lives Matter movement in New York.
People can also read the written diaries Liu has kept in Chinese, which have been translated into English, to better understand his observations.
Liu is known for making realistic works that advocate for dramatic changes in the social landscapes and especially people's livelihoods.