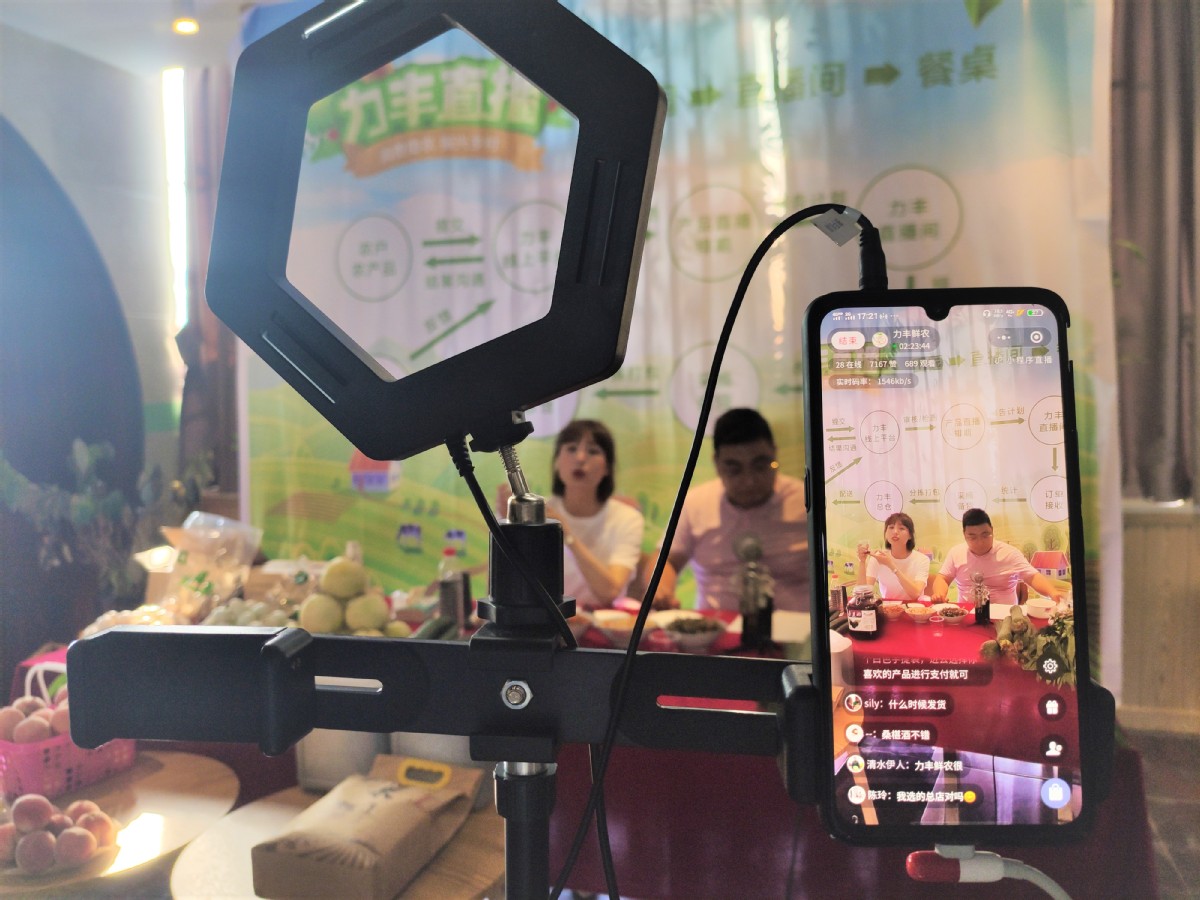 In a cottage next to an orchard in Yantou village, Hengyang city of Hunan province, Tao Biao and his business partner were filming themselves in front of a table full of fruits and vegetables and trying pickled vegetables while explaining the taste.
"It tastes very crispy and it's home-made and additive free," Tao said to his audience in front of screens.
Since May, Tao, manager of Lifeng agricultural cooperative, began to sell goods via livestreaming on WeChat.
His company helps local farmers, especially those listed as impoverished, promote and sell agricultural products, including pear, peach, rice and vegetables. Up to now, he has held five livestreaming shows. During one show, he got about 900 orders of peaches worth of 50,000 yuan ($7,061) within two hours.
"I have worked in the agricultural sector for more than 10 years and I believe I can explain the product and my experience well," Tao said.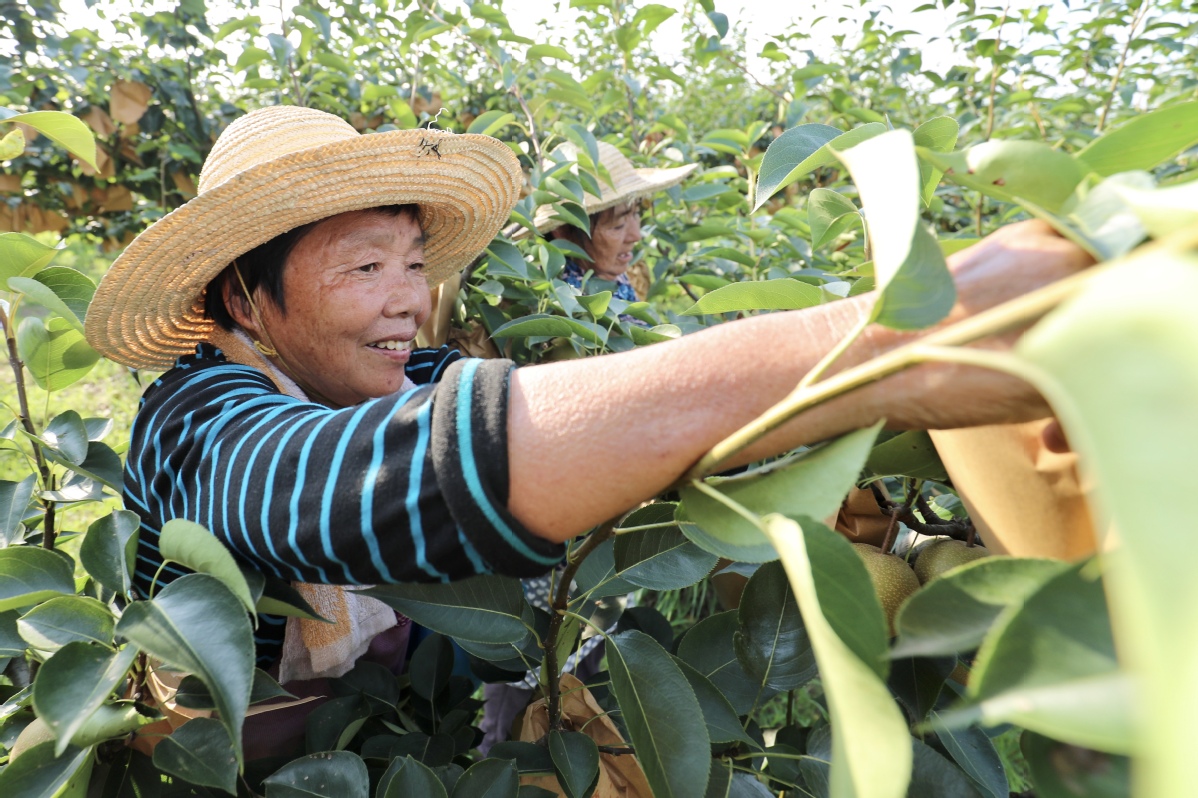 He Guangquan, Party chief of the village, said he was excited about this new way of sales.
"The cooperative live broadcasts three times a week. Whenever any farmer household wants to sell their products such as eggs, I will immediately tell Tao to help with promotion and sale online," he said.
According to He, the remaining 14 househods that registered as impoverished before have been lifted out of poverty this year and the per capita income of the village has reached 13,000 yuan.