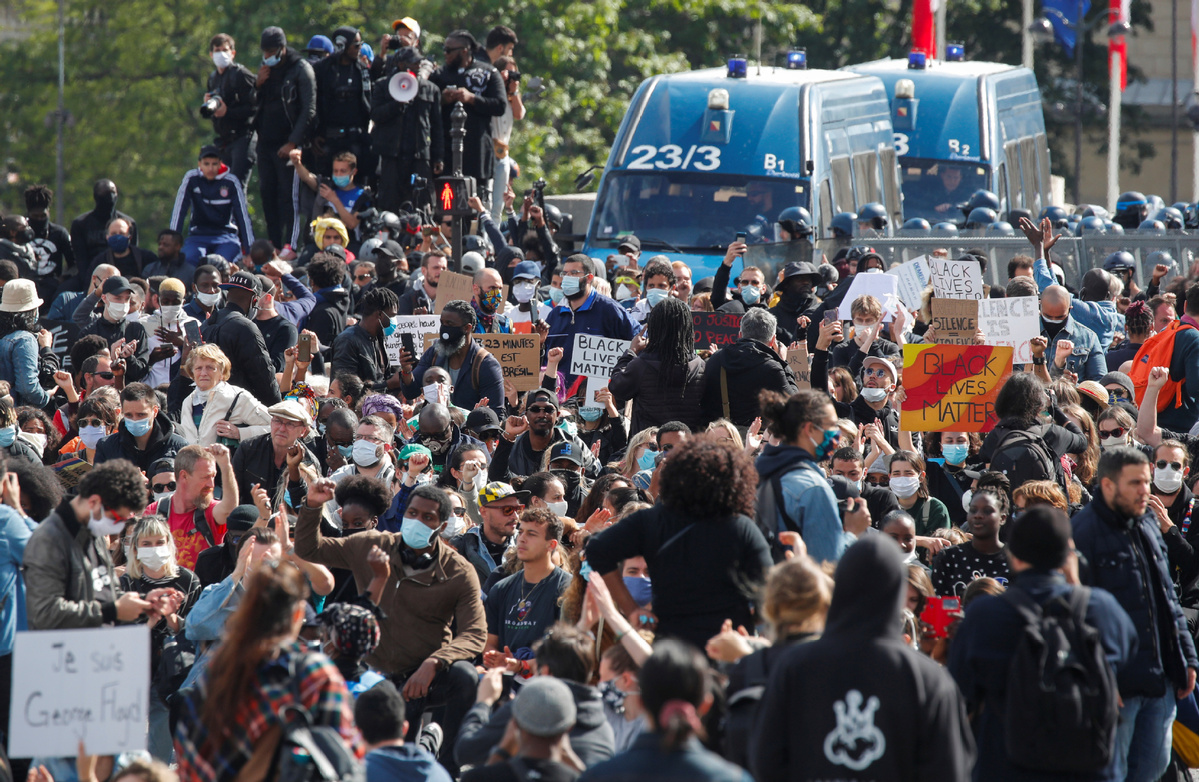 PARIS - Tens of thousands of people rallied on Saturday in Paris and several other French cities to pay tribute to Georges Floyd, an African American who died from police brutality in the United States and the victims of police violence in France.
Despite the ban on gatherings of more than 10 people in Paris due to coronavirus sanitary concerns, people turned out massively at Place de la concorde and the Champ de Mars near the Eiffel Tower to show their solidarity with widespread demonstrations in the United States.
Many protesters, knee on the ground, chanting "I cannot breathe," in homage to Floyd, 46, who died ten days ago after a white US police officer knelt on his neck for almost nine minutes until he stopped breathing.
In Lyon, Rennes, Marseille, Bordeaux, Lille and Rouen, people also defied the sanitary ban to join the rally against racism and police violence.
Around 23,300 people joined the rally across the country, including 5,500 in Paris, estimated the Ministry of Interior.
In the rally, demonstrators also chanted "justice for Adama Traore," a 24-year-old black Frenchman who died four years ago in police custody in Paris.
France's state investigators had dismissed the charge of police brutality in the arrest of Traore, saying that the man died of heart failure due to pre-existing medical conditions.
A new probe, commissioned by Adama Traore's family, said the young man died of asphyxiation due to the arrest technique police officers had used during the operation.
Last Tuesday, some 20,000 people had demonstrated in Paris calling for justice for Traore. "Each fault, each excess" of the police will be "the subject of an investigation, a decision, a penalty," Minister of Interior Christophe Castaner told the parliament on Wednesday.