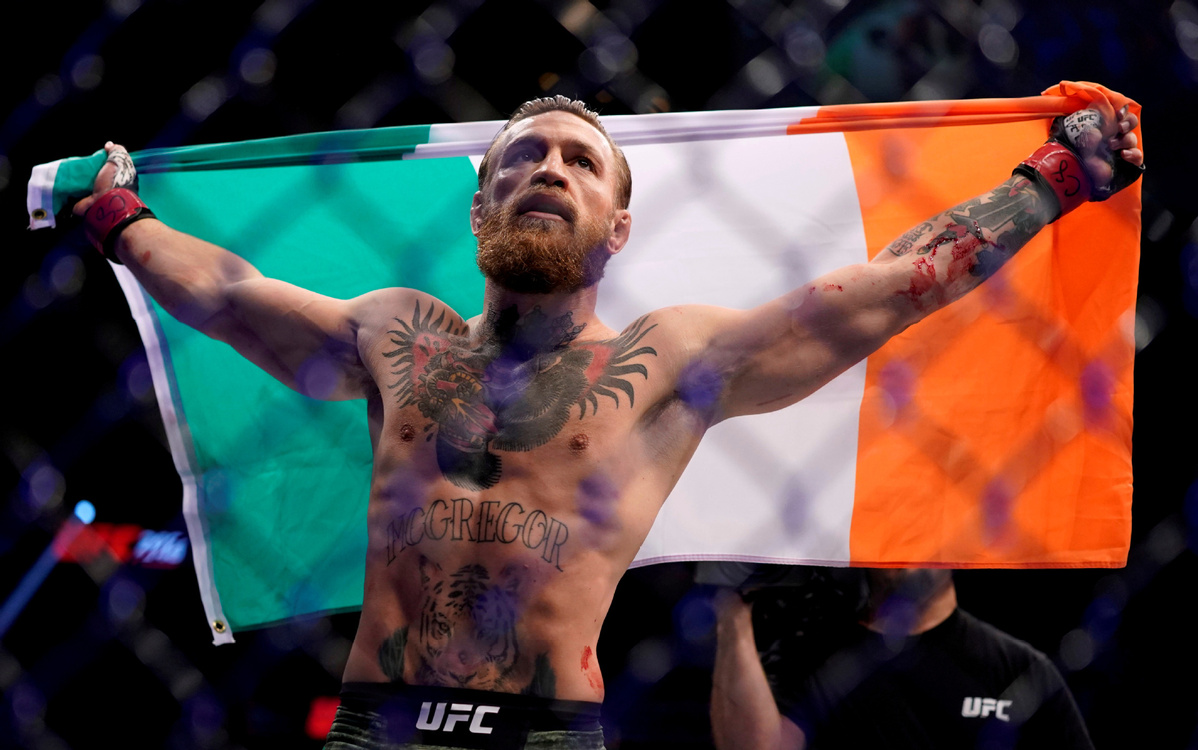 Promotion's behind-closed-doors events tap into soaring online demand
With the coronavirus pandemic shutting down live sports around the world, mixed martial arts promotion the One Championship has had its work cut out to keep fans engaged during the lull in ring action.
However, after suspending all live-audience shows on its 2020 calendar since late February, the Singapore-based promotion is tapping into a growing demand for online sports content.
One was the first major MMA promotion in the world to host events with no spectators in attendance with its 11-bout "King of the Jungle" card at the Singapore Indoor Stadium on Feb 28.
The organization will stage at least four similar events in Singapore, which will be broadcast to over 150 countries on digital and TV platforms, until the end of May before reconsidering resuming live shows.
Teh Hua Fung, group president of One Championship, said the behind-closed-doors events with full TV coverage and live-streaming feeds are a practical and safe way to keep the show going.
"We maintain our broadcast assets so our fans can continue enjoying One Championship content," Teh, who specifically covers the Chinese market, told China Daily in a telephone interview on Wednesday.
"When business in general has been affected by the virus situation, something else like online entertainment is actually doing quite well.
"We would like to tap into that demand by providing enough online and TV content to fans, who are in desperate need for excitement during this tough time when live sports are disappearing."
China's growing appetite for sports actions during the peak of the outbreak in the country was highlighted by One Championship's impressive viewing figures on local television networks.
A live broadcast of a Feb 7 card from Jakarta on Beijing Television's sports channel was One's most-watched show on the platform, attracting even more TV viewers than its last Chinese event in Beijing last November.
Creating appealing online programs and encouraging athletes to stay connected with fans on social media are key strategies for professional sports to navigate through these challenging times, said Teh.
"We still have to serve our fans with or without live events," said the Singaporean businessman, whose grandparents hailed from Fujian province.
One also hopes a new TV series-The Apprentice: ONE Championship Edition-will help.
The reality show, which was launched last month under authorization from the program's original copyright holder MGM Television, will feature 16 contestants selected from around the world in a high-stakes game of business competitions and physical challenges.
The winner will receive a $250,000 job working as One chairman and CEO Chatri Sityodtong's protege in Singapore for a year.
Renowned martial artists, sports executives and celebrities from China are expected to be involved in the production of the 13-episode series, which will run on streaming and TV platforms across Asia in the second half of this year.
Some of the promotion's high-profile Chinese athletes, such as women's reigning strawweight world champion Xiong Jingnan, have also been increasing their social media presence to interact with fans over the past two months.
Xiong, who won China's first major MMA world title by stopping Singapore's Tiffany Teo in January 2018, has been posting her workout videos and training tips on her Weibo account since early February as she prepares for her next title defense at a potential closed-door event.
With MMA punching its way into the sports mainstream in China, the popularity of the combat sport has enjoyed a recent surge thanks to Chinese strawweight fighter Zhang Weili's successful defense of her 115-pound Ultimate Fighting Championship title earlier this month.
Zhang's hard-fought split-decision victory over Joanna Jedrzejczyk in Las Vegas went viral on Chinese social media, where fans applauded the distinguished way she conducted herself both in and out of the Octagon amid some poorly judged virus-related trash talk from the Polish challenger.
Despite being in competition with UFC, One Championship has hailed Zhang's win as a boost for the entire sport.
"I think every big win like this, be it Zhang or be it one of our athletes, is good for the sport as a whole," said Teh.
"It's a good promotion for MMA in China because you have champions from promotions representing both the East and the West in the MMA community."