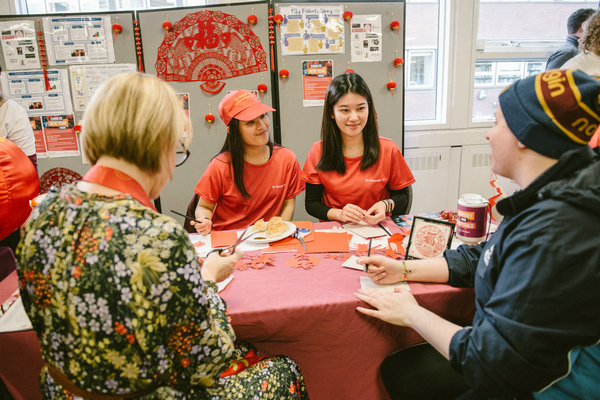 St George's Hospital in Southwest London, the largest hospital in Europe, held a Chinese New Year celebration on Feb 7, marking the first time for a UK hospital to celebrate the Chinese Lunar New Year.
The hospital was enveloped in a festive mood. The entrance gate was decorated with red lanterns and Chinese knots. People thronged in front of exhibition stands featuring charity sales, paper-cutting tutorials, and tea ceremonies. And an exciting lion dance staged by students from the Imperial College London attracted waves of applause.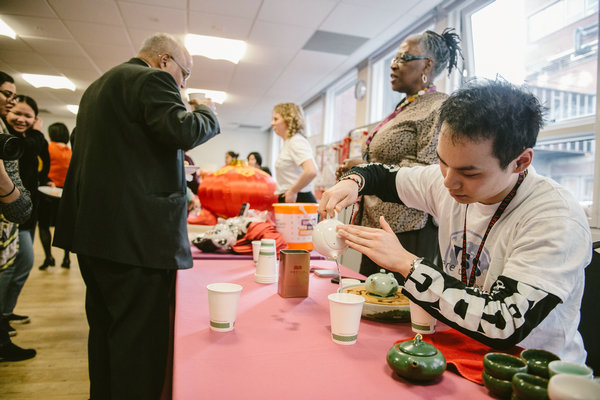 Andrew Grimshaw, chief financial officer of St George's Hospital Board, and Yu Peng, minister and cultural counselor of the Chinese embassy in the UK, attended the celebration together with another 200-plus UK and Chinese officials, doctors, patients and their family members.
Yu said in his speech that the celebration aims to convey the "Three Hs" – Hope, Home and Harmony. In addition, Yu expressed gratitude on behalf of the Chinese embassy in the UK to the British government, corporations, medical institutes and individuals for their donations and support to China, which is trying its utmost to contain the coronavirus outbreak.