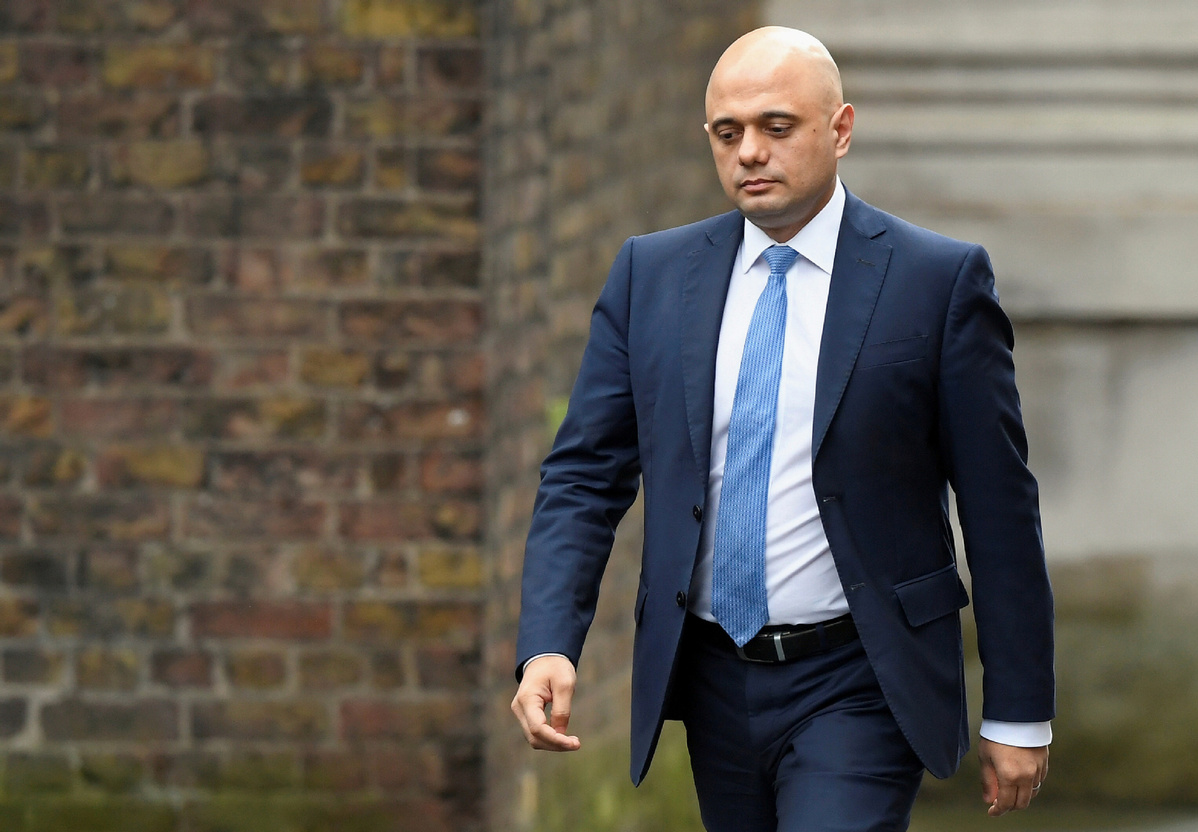 Chancellor's resignation overshadows Boris Johnson's Cabinet reshuffle
British Prime Minster Boris Johnson's first major Cabinet reshuffle has been rocked by the resignation of Chancellor of the Exchequer Sajid Javid.
The news comes just weeks before Javid was scheduled to deliver the first Budget of the post-Brexit era, one of added significance because of it being part of such a huge change of government policy.
It is understood Javid was offered the chance to keep his job if he sacked all his advisors, a suggestion believed to have come from Johnson's Chief Strategist Dominic Cummings. Javid refused, and resigned, to be replaced by Rishi Sunak, who has only been a Member of Parliament since 2015.
Before the 2016 Brexit referendum, Javid published an article entitled The only thing leaving the EU guarantees is a lost decade for British business, but following the vote to leave, he became a convert to the Brexit cause.
Last August suggestions of internal tensions emerged when one of Javid's senior advisers was sacked, reportedly by Cummings, and escorted from Downing Street by a police officer, without him being informed.
Sky News Economics Editor Ed Conway said that although professional tensions between prime ministers and chancellors are commonplace, this course of events was almost unprecedented, because of its timing.
"This is a really big moment for the government, as it's changing economic strategy... this is an enormous moment and pretty historic," he said. "There have been similar moments but not straight before a budget, not before a moment of enormous change in economic strategy."
What made this different to previous splits, Conway explained, was the personal nature.
"There also seems to be a character battle between Dominic Cummings and the advisors at Number 10 and those at Number 11 (the chancellor's office). There's shock across the economic firmament, it's difficult to think of a time when anything similar has taken place, let alone at such a crucial moment."
Until the unexpected news about Javid, the reshuffle had been seen as an opportunity to inject new blood for the new post-Brexit Johnson era of government.
Business Secretary Andrea Leadsom, who challenged former prime minister Theresa May for the party leadership in 2016 when David Cameron stepped down, was sacked, as was Esther McVey, who was one of the early casualties in the leadership race to succeed May last summer, a race won by Johnson.
A Downing Street source told the BBC Johnson would "reward those MPs who have worked hard to deliver on this government's priorities to level up the whole country and deliver the change people voted for last year".
It is also expected that he will make changes in junior ministerial roles to get closer to a 50:50 balance between male and female appointees.
Attorney General Geoffrey Cox, the government's senior lawyer, and Northern Ireland secretary Julian Smith were also moved from their positions, with Smith's departure prompting a tweet from Irish Prime Minister Leo Varadkar that he was "one of Britain's finest politicians of our time. Thank you".