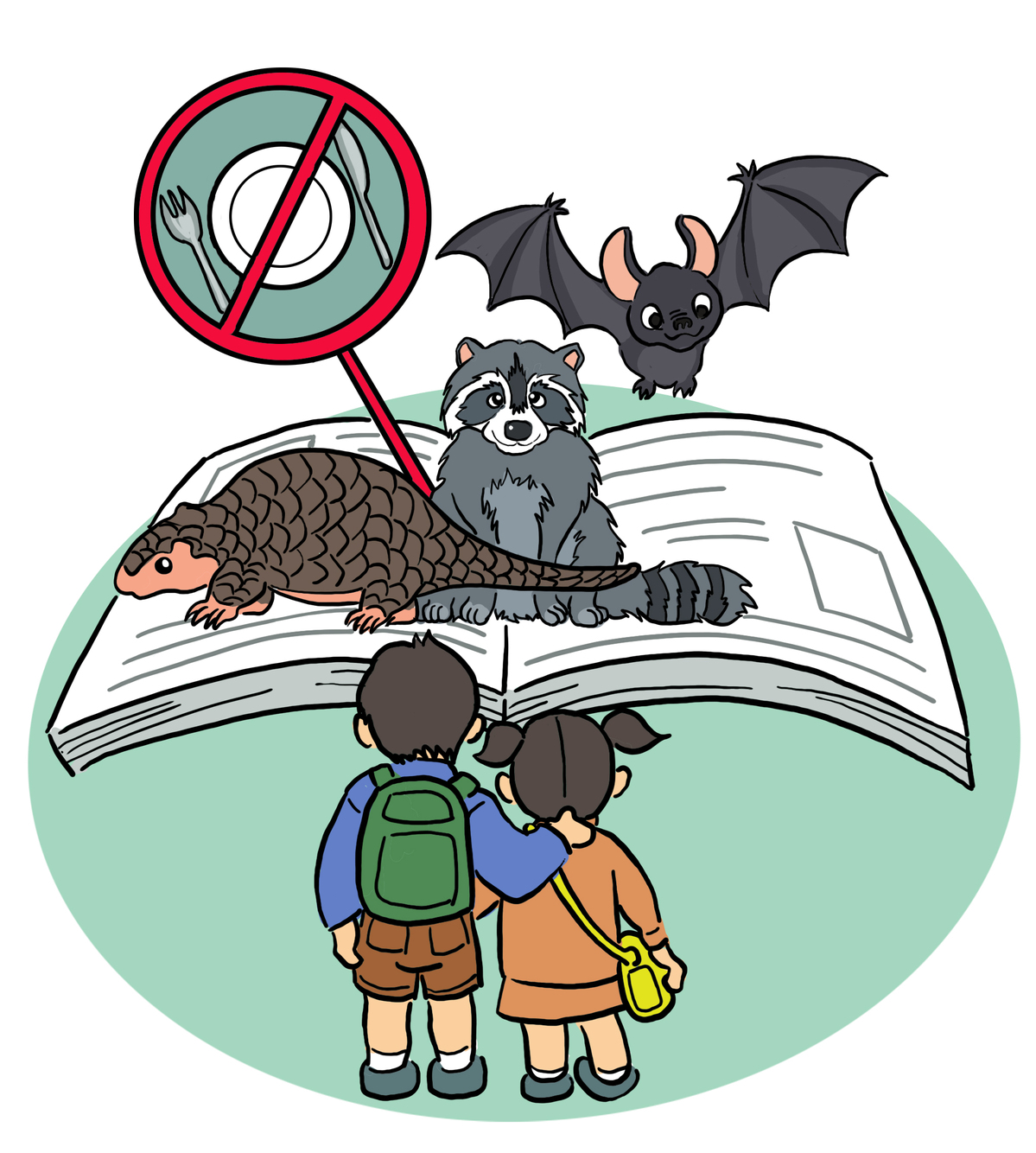 "The meat of masked civets can be eaten and has long been considered a rare' precious meat from the mountain'," says the Animal Encyclopedia for Children, a science book published by Wuhan University Press.
But following the outbreak of the novel coronavirus, which has been linked to the consumption of bush meat, a reader complained online that the description was improper; the press responded by withdrawing the book from all shops.
The action is welcomed, as some research shows the virus came from dead bats, while others suspect it might have been transmitted from bats to pangolins and from them to humans.
Whichever animal was the host, researchers are in agreement that bush meat is not safe for consumption, and that masked palm civets, which caused the severe acute respiratory syndrome epidemic in 2002-03, should definitely be taken off menus.
However, a public outcry alone cannot help. The law prohibits consumption of protected species, but those not on the protected list, like masked palm civets, become sitting ducks for those who love eating wild animals. Without a law in place, one cannot stop restaurants from serving wild animal meat, even though researchers know the dangers they pose.
The first step toward legislation prohibiting bush meat is to build consensus. Education is essential-only when everyone realizes the dangers of eating bush meat will they give up the habit and push for legislation.
And such awareness should begin early. Teaching children from a young age not to consume wild animals will make it easier to ensure they refrain from doing so when they grow up.
The Wuhan University Press encyclopedia has been withdrawn from shops, but that is because the press is located in Wuhan and could not have missed the online discussion. It is hoped that other press houses across the country browse through their published books and make similar corrections. Striking out consumption of bush meat in children's reading material is a good way to begin.