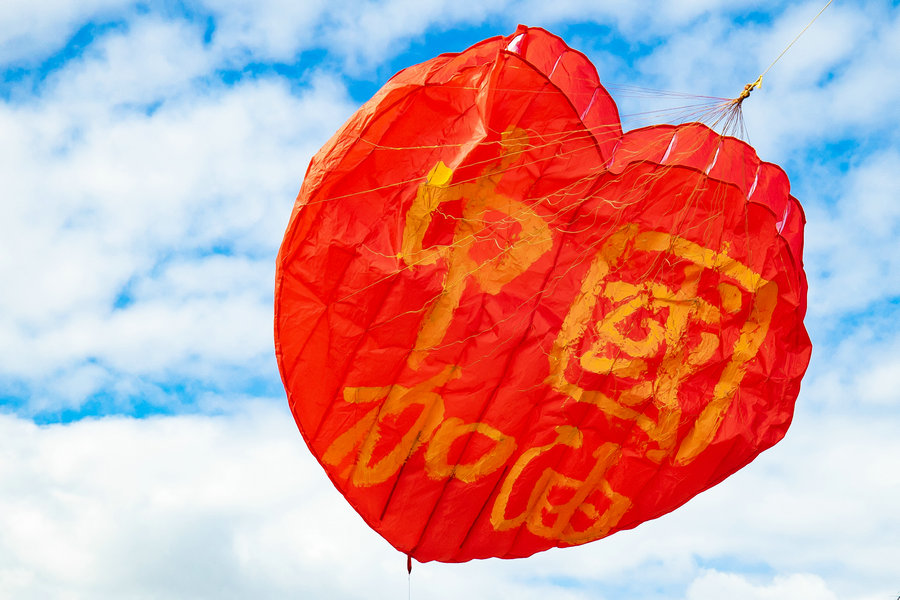 A red heart-shaped kite bearing the yellow characters "Zhongguo Jiayou", meaning "China, stay strong" in English, stole the show at the Otaki Kite Festival, held from Feb 8-9 on the Otaki Beach in Wellington, New Zealand.
The kite, made by local Chinese communities under the initiative of the Chinese Cultural Center in Wellington, shows the strong confidence of Chinese people around the world that the nation will prevail over the coronavirus outbreak that is disrupting the country.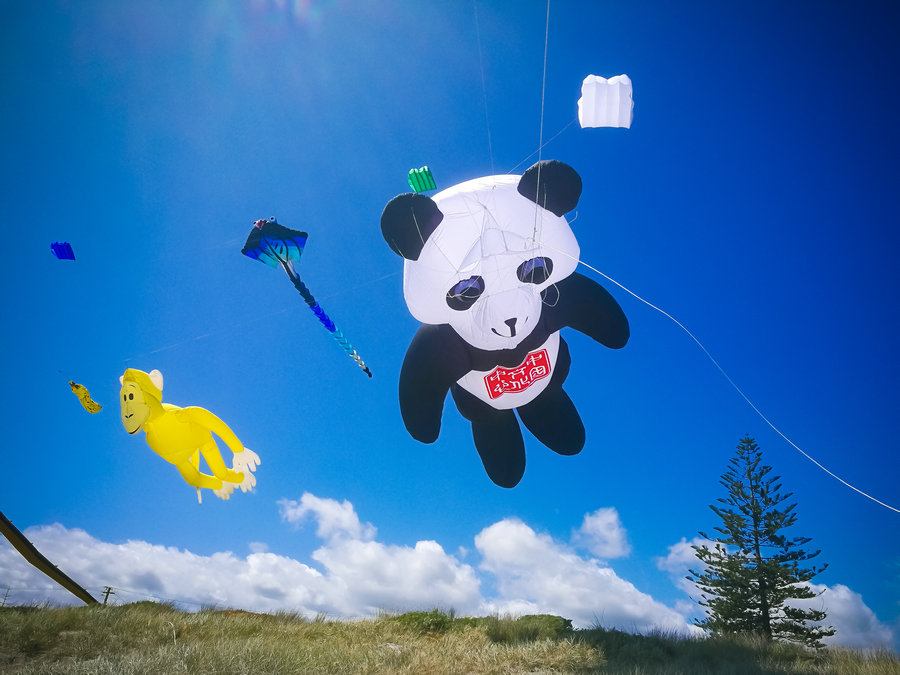 Now in its eighth edition, the Otaki Kite Festival is an annual international event, attracting about 22,ooo contestants and visitors from around the world over this year's two-day event.
Though it's only the second year that Chinese kites have been featured in the festival, they attracted the attention and affection of viewers. Chinese kites in the shapes of giant pandas and Peking Opera masks soaring high in the sky fit harmoniously with those in the shapes of different ocean fish.