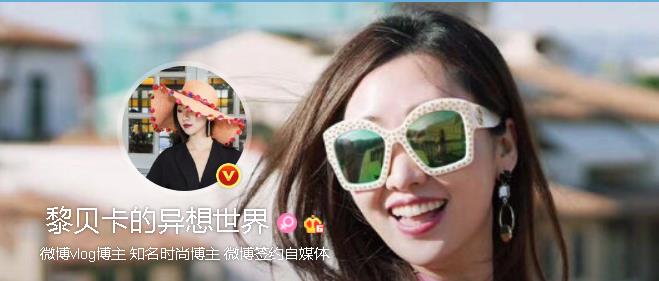 It was supposed to be a busy and exciting February for Fang Yimin, who was looking forward to participating in the upcoming Paris Fashion Week and a subsequent fashion show in Los Angeles.
Instead, Fang, who is better known as Becky of Becky's Fantasy, a top fashion and style key opinion leader (KOL) and influencer, has canceled both her overseas trips due to the novel coronavirus outbreak.
"It was a pity that I had to cancel the trips," said Fang, who has more than 3 million followers on WeChat and 12 million followers on online platforms. "Several Chinese online influencers and bloggers have done the same for the fashion weeks in London, Milan and Paris," she said.
Top fall/winter fashion weeks which open around February and March in New York, London, Milan and Paris, are expected to be low-key affairs due to the absence of Chinese fashion industry participants, including fashion media and fashion buyers.
This is likely to have a major impact on the global fashion market this year in terms of scaled-down media exposure, lower sales and supply chain disruptions, according to industry experts.
Mia Kong, another popular influencer and a stylist based in Shanghai, canceled her trip to New York earlier this month and has shelved planned visits to London, Milan and Paris.
"The decision to call off the trips was made after discussions with the brands that invited me," said Kong, who is also a style director at fashion magazine Dazed China.
According to Gao Ming, senior vice-president and general manager of the luxury practice for China at consultancy firm Ruder Finn Asia, most of the key industry people from China are giving the major fashion events a miss this year.
That marks a sharp departure from the recent past, when Chinese fashion brands would hold glitzy shows at major global fashion weeks. Chinese supermodels, celebrities and fashion influencers were a certainty at most of these events.
Much of that was driven by the fact that China was the major growth driver for the luxury goods industry. In 2019, the luxury goods market grew by 26 percent to 30 billion euros ($32.8 billion) in China, according to a report by Bain& Co and Italian luxury goods manufacturers' industry foundation Fondazione Altagamma. Chinese customers contributed to 90 percent of the growth of the market in 2019, and for 35 percent of the value of sold luxury goods, according to the report.
The impact of the absence of China on global fashion houses and the luxury goods industry is mostly visible on the buying side and media exposure, said Gao.
At fashion weeks, buyers would often place orders for the next season. Owing to the limited outdoor activities and shopping in stores by Chinese customers, the confidence of the market has weakened, Gao said. "It is a very real thing for merchandisers if they cannot sell what they ordered from the fashion week," said Gao.
Meanwhile, the cluster communication effect between Chinese fashion media, influencers, and celebrities from fashion weeks is so significant that their absence this year will greatly reduce the exposure of brands among consumers in China, he said.
Despite the negative impact on the luxury goods market, Gao believed it is short-term and is confident of a rebound in the sector. "When the virus outbreak is brought under control, people will need to release the epidemic pressure and will seek comfort in luxury goods shopping," he said.
His firm and other luxury brands are working on generating innovative ideas and digital approaches to reach more consumers despite the challenges.