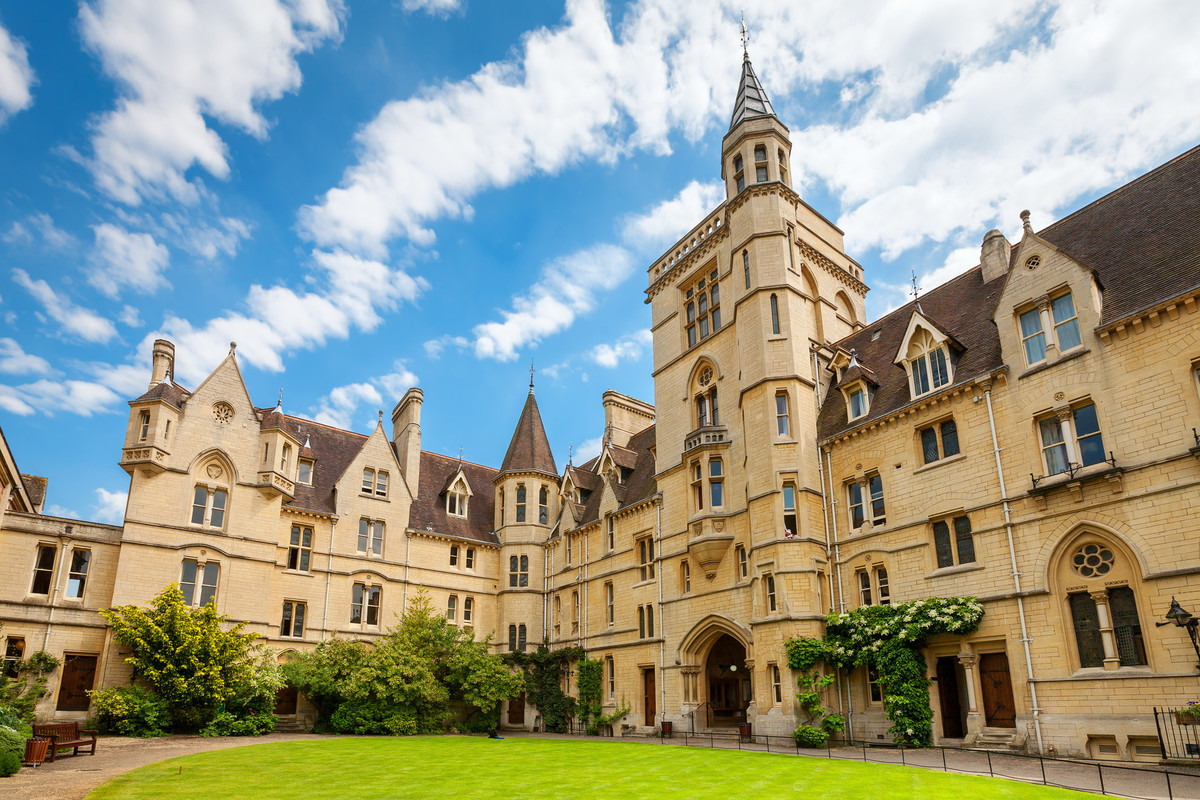 Half of Britain's 154 universities have vowed to sell their shares in fossil fuel companies in what campaigners say is a move to stand on the "right side of history".
A total of 78 of the United Kingdom's universities have joined a divestment campaign led by the People & Planet group, either divesting or pledging to ditch oil and gas stocks.
In 2019, a flurry of the nation's major educational institutions - including University College London, and Liverpool, Exeter and York - vowed to divest completely.
The group says the University of Glasgow was the first to commit to divestment in 2014, two years after it started its campaign, and since 2012, there have been student-led campaigns on 100 campuses involving protests, hunger-strikes and petitions.
People& Planet research indicates 12.4 billion pounds ($16 billion) of endowments across the higher education sector have been divested.
It claims this is in large part due to the divestment of large investment portfolios of University of Edinburgh and the partial divestments of Universities of Oxford and Cambridge.
People and Planet said excluding the industry from universities was now "a mainstream and majority position". Chris Saltmarsh, codirector of climate change campaigns at People & Planet, warned that institutions that held out against divestment would be harshly judged by history.
"That universities across the sector are now divesting so fully and quickly demonstrates how far the fossil fuel industry's social license has been eroded over the last seven years," Saltmarsh said. "It is increasingly common sense on UK campuses that these companies can play no productive role in solving the climate crisis.
"Universities not yet divested can now choose to stand with their students on the right side of history or be forever known as complicit in the crimes of climate breakdown."
The Financial Times reports that the divestments are the latest sign of the growing influence of young climate activists. In 2019, protests took place across the world inspired by teenager Greta Thunberg.
The outgoing governor of the Bank of England, Mark Carney, recently warned major companies and financial institutions that assets in the fossil fuel sector risk becoming "worthless" and they should have to justify any such investments to those whose money is being invested in them.
Last year, the Guardian reported that just 20 fossil fuel giants are linked to a third of all the greenhouse gas emissions that are driving the climate crisis. Pressure has grown on the industry in the UK, with leading arts institutions facing calls to end their sponsorship deals and protesters targeting individual companies.
Saltmarsh said: "Wildfires are wreaking destruction across Australia, the Amazon and beyond while fossil fuel companies profit from the extraction to blame for this devastation."