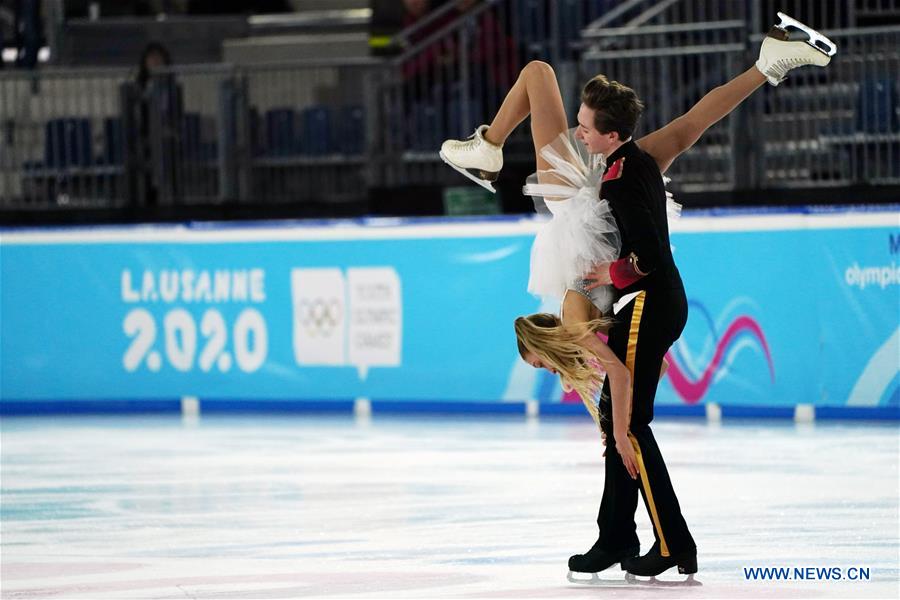 LAUSANNE - Russian pair Irina Khavronina/Dario Cirisano got the first place in the free dance and claimed the ice dance title at the Winter Youth Olympic Games here on Monday.
Khavronina/Cirisano earned 101.11 points in the free dance and collected 164.63 points in total to win the gold.
The young pair has only participated in a few international competitions before, and ranked 11th in the junior group of 2018/2019 National Championship.
"Today we did better," the 15-year-old Khavronina said. "We showed more emotion. I did my twizzles better. I hope everyone enjoyed it."
The other Russina duo Sofya Tyutyunina/Alexander Shustitskiy ranked second in the free dance and scored a total of 159.15 points to take the silver.
Katarina Wolfkostin/Jeffrey Chen of the United States, who finished fourth at the ISU JGP Chelyabinsk 2019, performed well in the free dance and got 152.43 points in total for the bronze medal. They only ranked 5th after the rhythm dance.