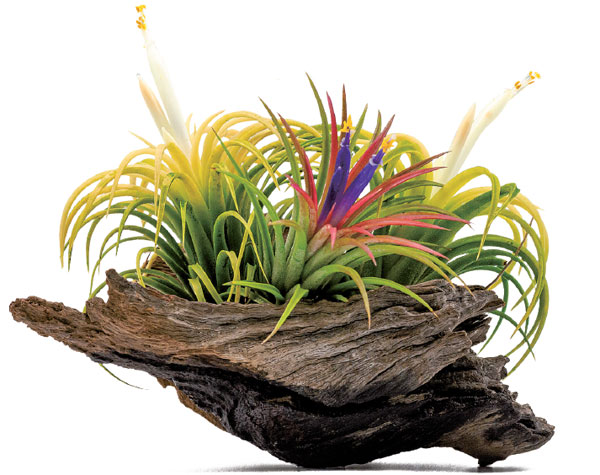 Want a plant but don't want all that dirt? Tillandsia, the air plant, is the perfect choice for you.
Some people have conflicting feelings about plants. They like that touch of green, but they don't like the dirt and insects that often come with it.
However, that's one reason Tillandsia (the air plant) has become so popular. This resilient, easygrower may get your busy life in full bloom - whether you've got a green thumb or you're new to the world of plants.
Tillandsia is a genus with around 650 species under the Bromeliaceae family. They grow natively in the forests, mountains and deserts of Central and South America, the southern United States and the West Indies.
Uniquely, they're evergreen and perennial-flowering plants, and they normally grow without soil. Most of them are epiphytes - attached to other plants through their roots.
Unlike most of the plant kingdom, they use their leaves (instead of roots) to absorb moisture and nutrients through tiny scales called trichomes.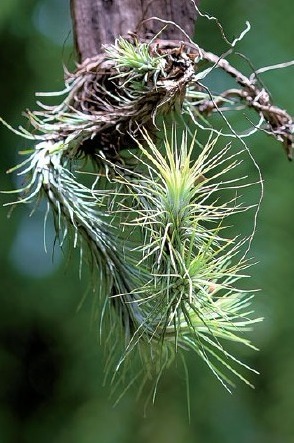 What you need to provide for your Tillandsia:
Most of them are suited to bright light or filtered sun - but avoid direct sunlight, especially in summer, as this may lead to sunburn.
They can survive between 5°C to 35°C, but the ideal temperature for them to grow is 15°C to 25°C.
They need a well-ventilated area, as they love fresh, moving air. The movement of air dries the plants between waterings, which helps avoid diseases that result from overwatering.
Spray them with water around three times per week at night until the silvery leaves turn darker. You can tell if there's a lack of water by how curly the leaves appear, save for a few curly-leaved species, e.g. Tillandsia streptophylla and Tillandsia duratii Visiani. Fertilizing isn't necessary, but it will increase the growth of your plants and their blooms. If you do this, use fertilizer specifically for Tillandsia.
Don't fertilize if it's too hot or if you've just bought your plant within the past two to three weeks.
Read more: cdlifestylepremium.com
- CDLP