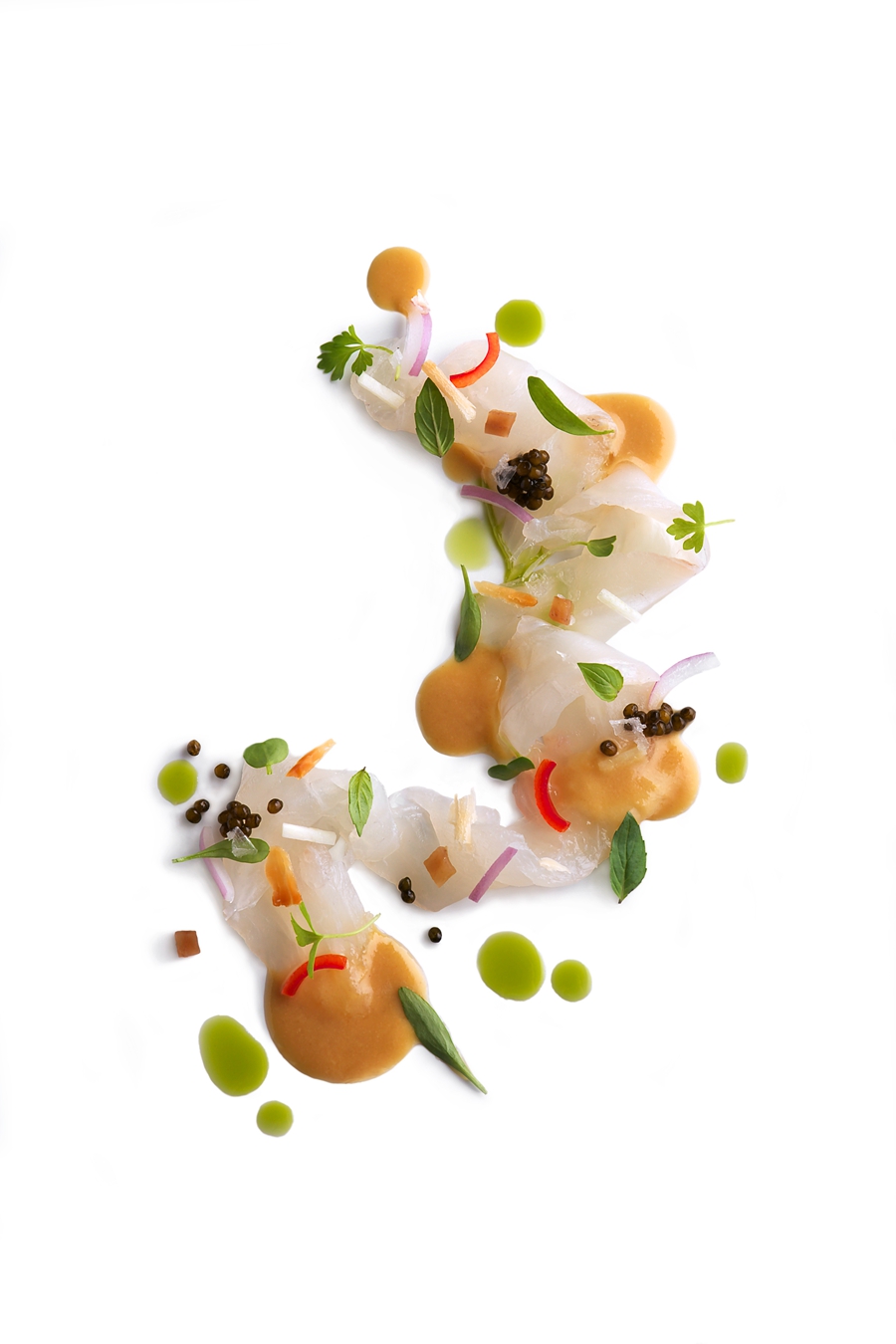 After a road trip across China to sample regional cuisine, chef Jason Liu has returned to the capital to open an eatery casting light on that elusive fifth taste, Li Yingxue reports.
Chef Jason Liu wanted to be a painter when he was growing up in Taiwan, because he never felt any limitations when he set down his ideas on paper.
But when he was asked to cook for his younger brother and sister one day, their smiles inspired him to dedicate his life to the art of cooking.
He embarked on a culinary journey that saw him undertake apprenticeships at Western-cuisine restaurants in Taipei. After years of practicing and perfecting his techniques, Liu decided to move to Beijing in 2006 to open his own kitchen at age 23.
"The first menu I designed was totally unrestrained," Liu recalls.
"Maybe it was because I wanted to escape from the influence of the chefs I used to work with so much that I wasn't able to find myself, and I ended up losing my confidence."
Liu regained his inspiration when he dropped into a Sichuan restaurant one day and realized that he could apply his Western cooking skills to Chinese cuisine-and re-create the flavors of his childhood in the process.
When his restaurant was back on track at the end of 2018, Liu decided to sell up and leave. He set off on a six-month trip across the country to seek inspiration from Chinese cuisines.
Liu visited more than 20 cities and tasted 10 different kinds of cuisine. He made detailed plans before he arrived at his next destination. He would learn about the history and characteristics of the local cuisine and carefully selected the restaurants he would visit. Whether cheap or expensive, the dishes he sampled needed to be delicious-and the local markets were always essential stops along the way.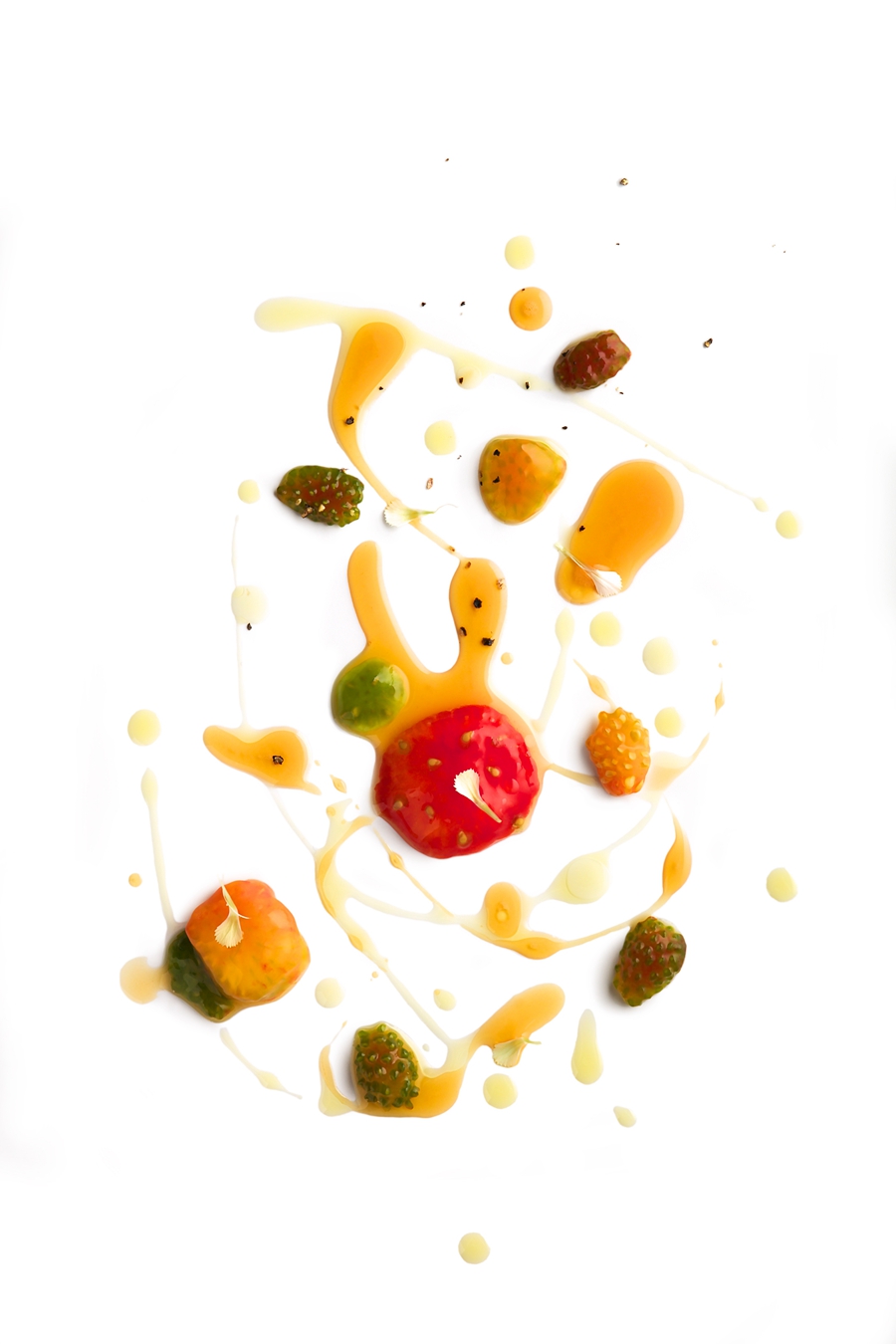 "I saw many ingredients that I'd never even heard of, and I picked up many cooking techniques that I had never seen before," Liu says. Even though he didn't take any formal cooking classes, he used these experiences to replicate the flavors of the dishes he enjoyed during the trip.
From Shandong to Jiangsu and from Sichuan to Hunan provinces, Liu's travels always followed the paths of the popular regional cuisines. And as the trip continued, he noticed that all these different foods had one thing in common-and that became the inspiration for his new venture in the capital.
"It was umami," he says.
"Umami in Chinese cuisine is very different to what you find in Western cuisine," Liu says, referring to the intangible "fifth category of taste" after sweet, sour, salty and bitter. The word is derived from the Japanese word for "savory".
He returned to Beijing earlier this year after his long sabbatical spent traveling, tasting, experiencing and savoring the beauties of China's regional cuisines.
Liu joined the new restaurant, Ling Long, which opened in Sanlitun in October, as its executive chef. The menu he created there is a nostalgic journey back to Liu's childhood and, recently, across China. Each dish is presented with the flair of French haute cuisine, yet the tastes are unmistakably familiar.
"Every dish is about umami, and I use different ingredients and cooking styles to highlight this," the 36-year-old says.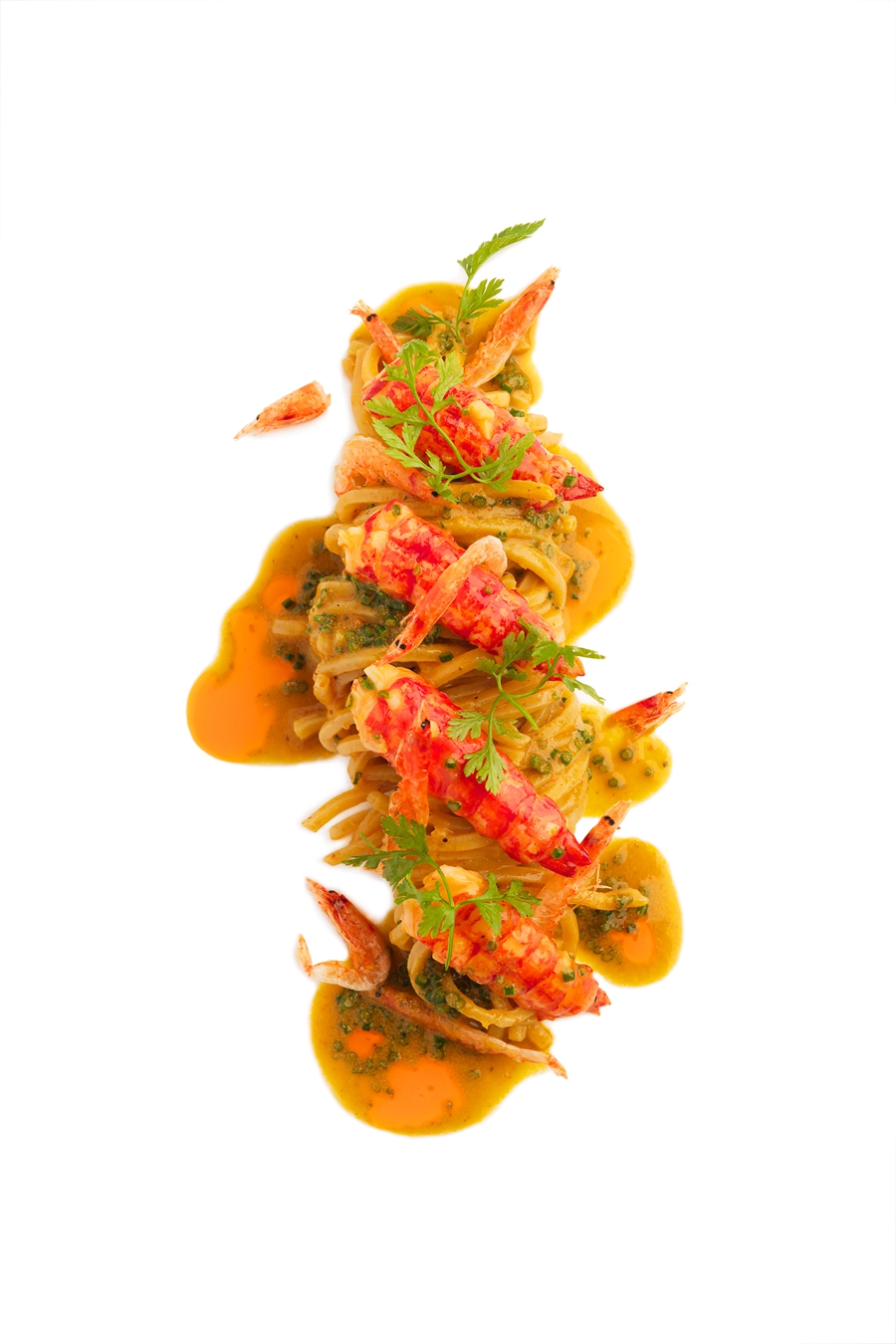 He has designed three set menus for Ling Long with five, six and seven courses, respectively, featuring different main dishes but the same appetizers and desserts.
Currently, Ling Long only serves dinner, which opens with three starters-a sesame bun, a tomato dish and a bowl of chicken soup.
For the tomato dish, Liu has selected six different varieties from across China. He only uses the soft cores and plates them in a transparent bowl before adding ginger sauce.
"The dish is inspired by the time I spent as a kitchen apprentice, where I had to chop tomatoes every day and discard the cores-which were actually very tasty," Liu recalls.
Snapper carpaccio is the first course on all three menus. It is Liu's version of the traditional Cantonese raw-fish dish.
His version uses Puning bean paste-a discovery from his travels-to which he adds concentrated dried-scallop sauce for seasoning.
From the green-coriander oil to the red-chili slices to the black caviar, the plating of the snapper carpaccio looks like a fine French dish, but the taste is authentically Cantonese.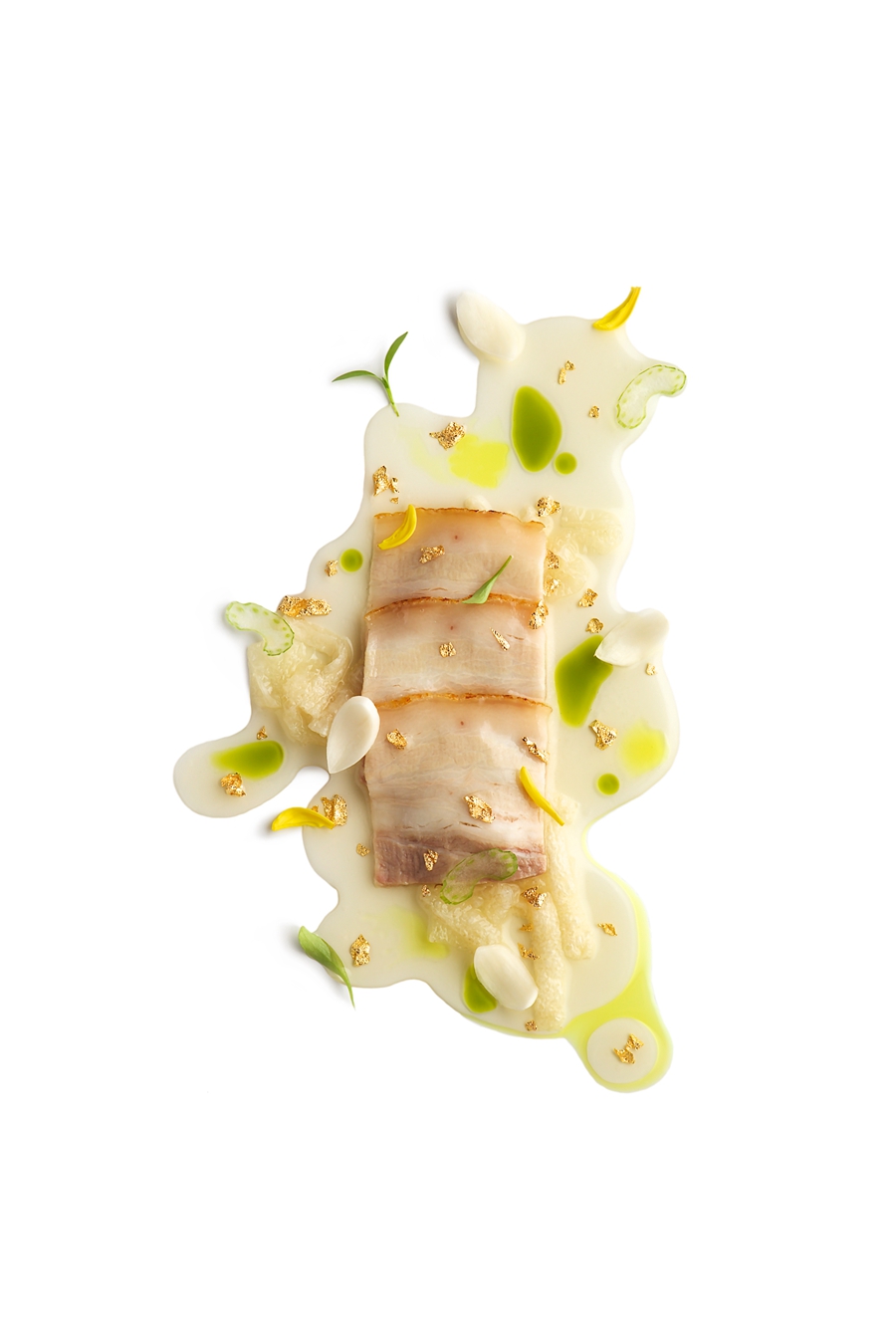 His pork-belly dish is even more impressive-simple slices of delicious and attractively presented meat that taste just as sublime as the traditional stewed pork belly served with pickled Chinese cabbage and vermicelli from Northeast China.
Liu's version replaces the traditional pickled Chinese cabbage with sliced bamboo fungus boiled in cabbage soup. It has all the hallmarks of the original dish where the vermicelli absorbs the flavors of the broth.
For the waygu beef dish, the umami factor comes from the oyster sauce-a pairing borrowed again from traditional Cantonese cuisine. Liu gives the dish a fresh twist by making fresh oyster sauce. He boils the oysters the day before, adding ginger and garlic for flavor.
From homemade XO sauce to Sichuan-style spicy-bean sauce, Liu artfully infuses Chinese seasonings into all of his dishes.
Working with another chef, Liu has created desserts that take diners on another unique journey, entirely.
The first draws on molecular gastronomy to present three bubbles of yogurt featuring sweet, sour and bitter flavors over a mix of preserved fruit and black tea. The macarons have a distinct Sichuan-pepper flavor, while the pineapple cake has a salted egg-yolk filling.
The unforgettable finish to Ling Long's dessert options is ice cream with chocolate-which is imaginatively flavored with sandalwood.
"Most Chinese people had some furniture or items made out of sandalwood in their homes when they were kids, so I wanted this to evoke memories of their childhoods," Liu says.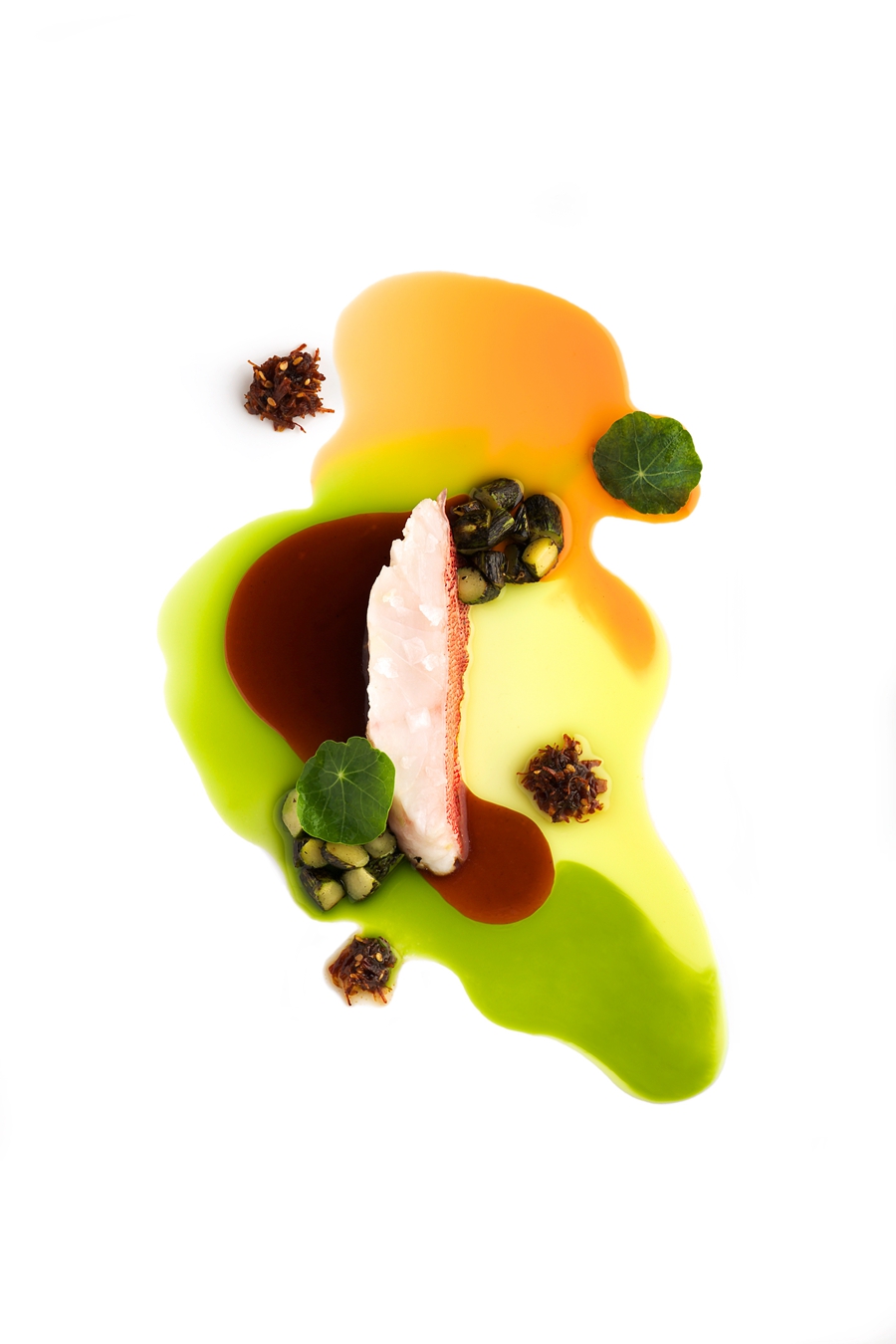 Liu spent three months designing the dishes for the opening menu of Ling Long. Despite his lack of formal training, Liu draws on his own experiences to crack the secrets to replicating authentic Chinese cuisine.
"For me, it's like doing chemistry experiments," he says. "Take the soup, for example. I try several different cooking times when I'm practicing until I find the perfect one."
He also searches the country to find the best ingredients available. More than 90 percent of those he uses are derived from China, including wagyu beef and oysters from Shandong.
"I'm using my own way to redefine Chinese cuisine for modern times," he says.
Liu has never forgotten about his dream of becoming a painter. Part of his creative process is sketching the dishes he creates.
In fact, it's a three-step process: He first writes down all the ingredients he needs and the flavors he wants in a mind-mapping exercise. He then sketches out a first draft of the plating design, before finally adding the finer details of the recipe using specific measures and cooking procedures.
"I need to plan all my dishes on paper to make them feel real to me," he says.