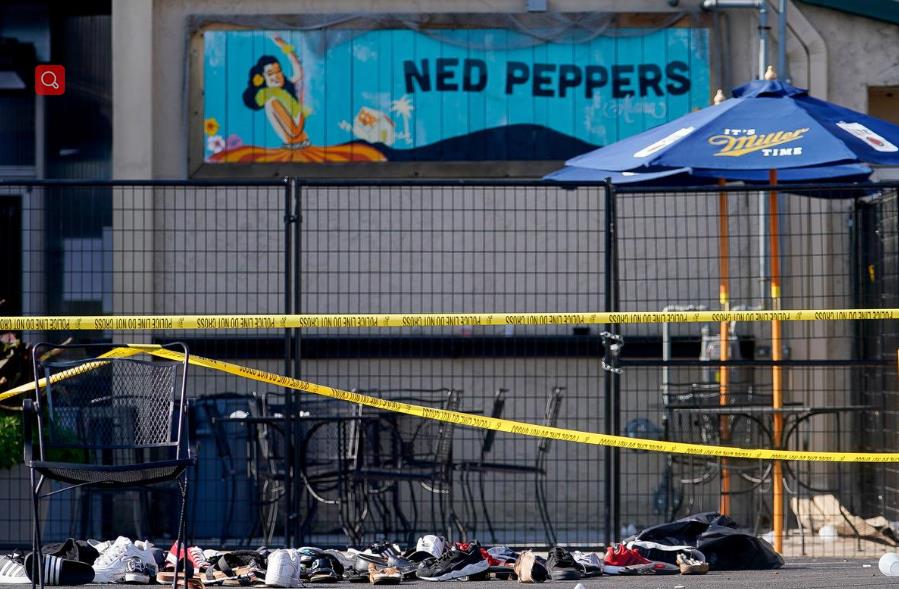 A pair of mass shootings in less than 24 hours in the US states of Texas and Ohio killed 29 people over the weekend, authorities said.
Nine people in Dayton, Ohio, were killed and 16 others injured early on Sunday in the second mass shooting in the United States in less than 24 hours, police said. The identity of the suspected shooter, who also died, was not immediately released, police said.
The Ohio shooting came hours after a young man opened fire in a crowded shopping area in El Paso, Texas, leaving 20 dead and more than two dozen injured. Less than a week earlier, on July 28, a 19-year-old shot and killed three people, including two children, at the Gilroy Garlic Festival in Northern California.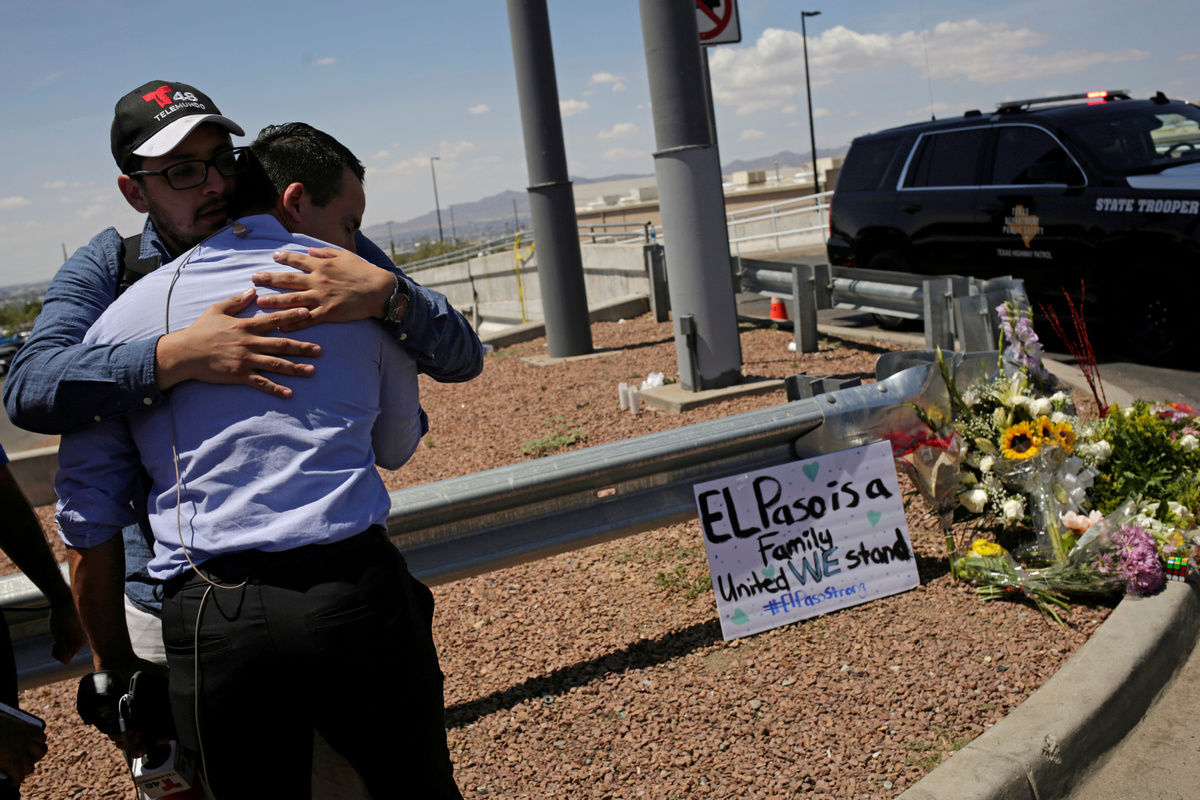 In El Paso, the suspected gunman, Patrick Crusius, a 21-year-old white man from Allen, Texas, near Dallas, is in police custody. The police are reviewing a "manifesto" in connection with the shooting, The Washington Post reported.
The shooter fired a military-style rifle into the crowd shortly after 10:30 am at a Walmart store in a popular commercial district, the El Paso Herald-Post reported. Video footage posted on social media showed a chaotic scene in which people were running and crying.
When it occurred, the store was packed. Between 1,000 and 3,000 shoppers and more than 100 store employees were present because of the back-to-school season, El Paso Police Sergeant Robert Gomez told reporters.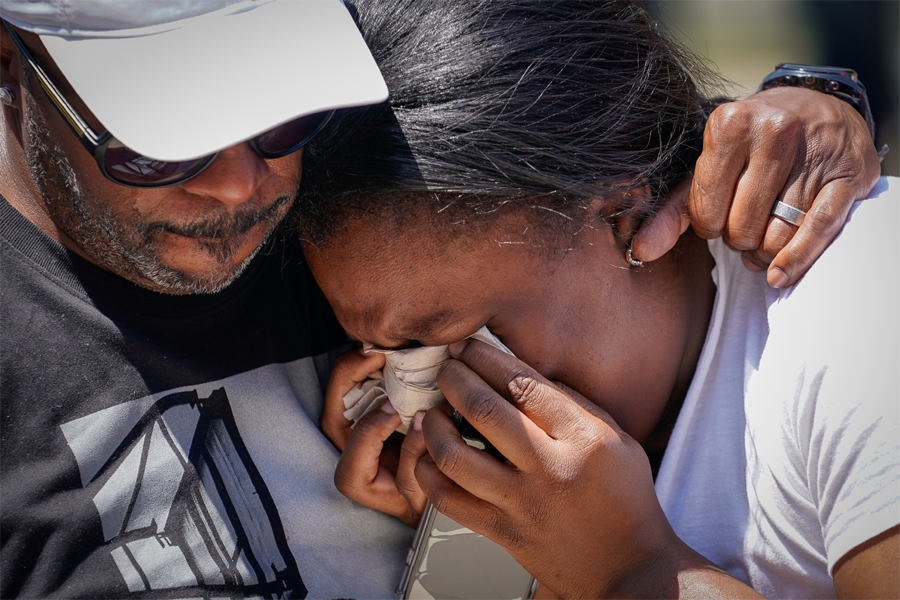 It was the deadliest shooting in the US this year. The number of people killed would make it one of the 10 worst in recent US history.
A 2,300-word "manifesto", which investigators were working to confirm was posted by Crusius, declares support for the gunman who killed 51 people in Christchurch, New Zealand, outlines fears about Hispanic people gaining power in the US and appears to discuss specific details about elements of the attack, including weapons, according to a New York Times report.
The manifesto "indicates to some degree a nexus to a potential hate crime", El Paso Police Chief Greg Allen told reporters. But the FBI said it needs further investigation to determine whether it would be classified as a hate crime or an act of domestic terrorism - both federal crimes.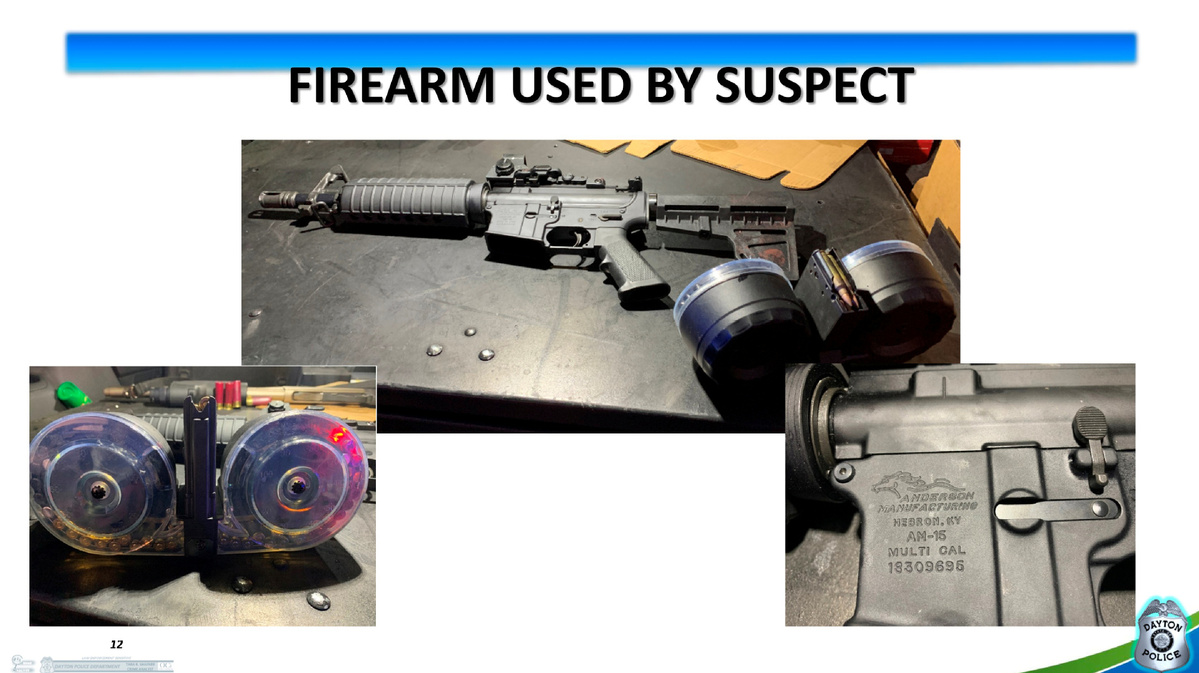 "Hispanics will take control of the local and state government of my beloved Texas, changing policy to better suit their needs," the manifesto said.
The case was classified as a state murder investigation. Authorities were looking at potentially bringing capital murder charges against Crusius.
El Paso is on the US-Mexico border, across from Ciudad Juarez, Mexico. The El Paso del Norte Port of Entry is among the busiest US border crossings. Since last year, a large number of migrants from Central America have been arriving at the border to seek asylum in the US.
Marcelo Ebrard, Mexico's secretary of foreign affairs, said six Mexican nationals were among the injured, according to the Times report.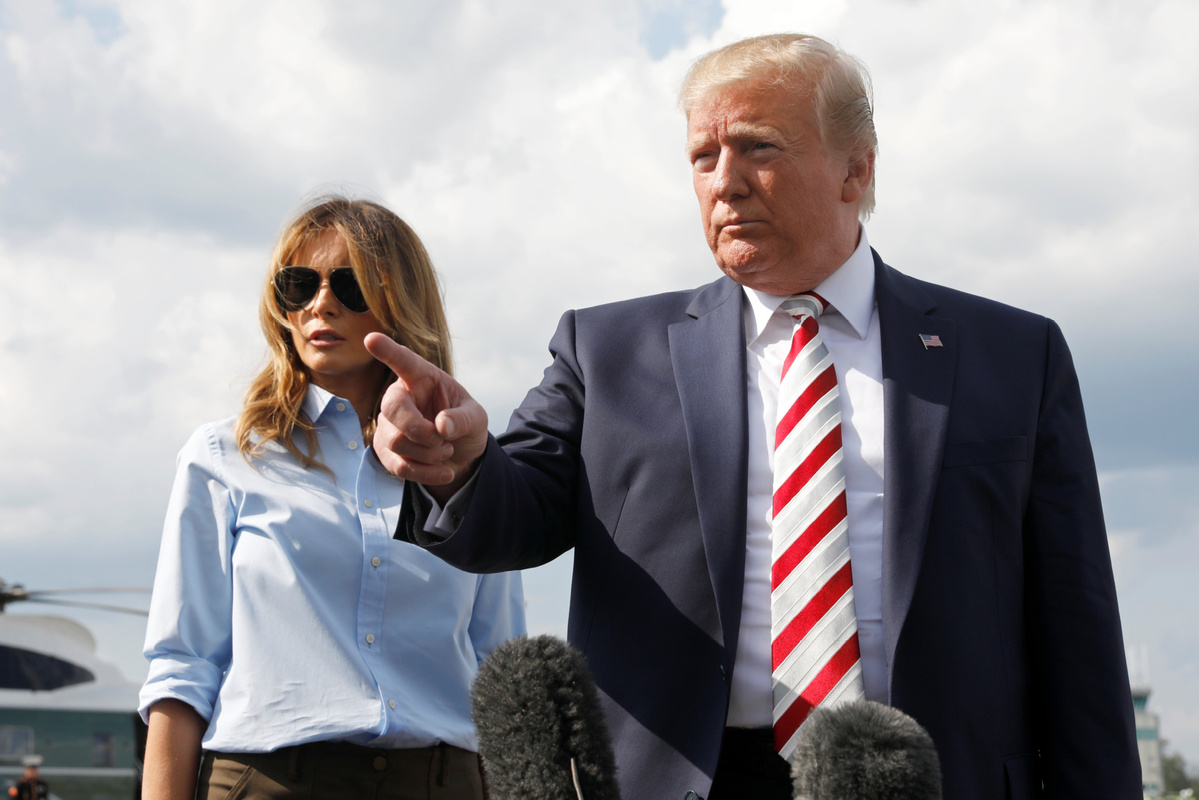 Texas Governor Greg Abbott, who arrived at El Paso on Saturday evening, issued a statement calling the attack "a heinous and senseless act of violence".
He said troopers, special agents, Texas Rangers, tactical teams and aircraft have been deployed to the scene to assist in the investigation.
Saturday's mass shooting comes days after three shootings in Mississippi, New York and California caused multiple deaths.
In Southaven, Mississippi, two people were shot dead in a Walmart store on July 31; in California, three people were killed and 12 wounded at the Gilroy Garlic Festival on July 28; in Brownsville, in the New York City borough of Brooklyn, one man was killed and 11 injured when two gunmen opened fire at a block party on July 27.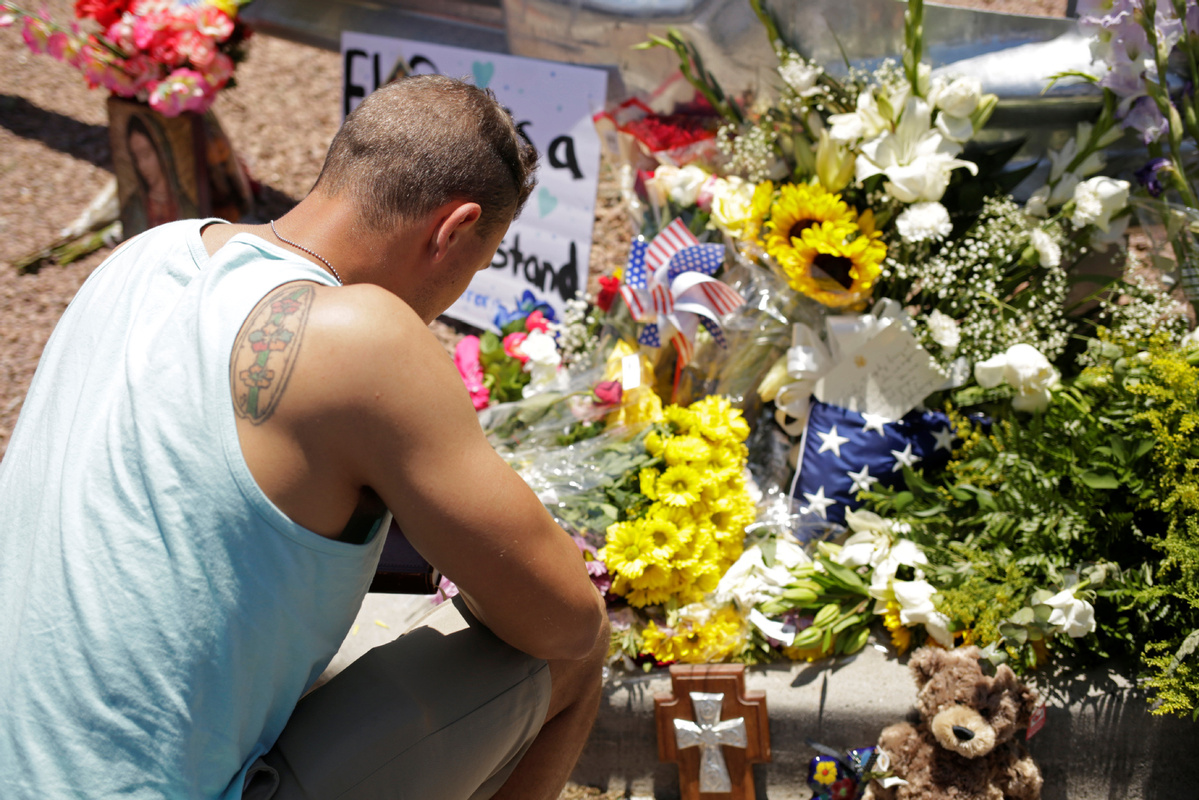 "Our families should not be afraid to run errands on a Saturday afternoon. We should not be afraid to attend festivals or block parties or concerts. We should not be afraid to worship or to go to school," former US congresswoman Gabrielle Giffords said in a statement on Saturday.
"But that's not the America we're living in today. We can change this, but first our lawmakers must take action to keep guns out of the hands of dangerous people," said Giffords, who survived an assassination attempt by a shooter that caused serious brain damage in 2011. She went on to co-found a gun-control group.
Texas scored an "F" in gun law strength by the group, the Giffords Law Center to Prevent Gun Violence. The state does not require background checks for private sales of firearms. It has no law restricting assault weapons, like the rifle used in Saturday's shooting, or limiting the number of firearms that may be purchased at one time.
Another high-profile mass shooting happened in the state last year, when 10 people, including eight students and two teachers, were fatally shot and 13 injured at a high school in Santa Fe, Texas.
So far this year, 33,028 gun violence incidents have happened in the US, including 251 mass shootings, and 8,734 people were killed, according to Gun Violence Archive, a not-for-profit corporation.
The Associated Press contributed to this story.