A chaotic, difficult Monday frustrated thousands of Hong Kong commuters as radical protesters deliberately disrupted train services in several MTR stations and occupied a key cross-harbor tunnel.
Rushed travelers tried to argue with the protesters, but to no avail. Many were stranded in MTR stations due to the disruption.

Radical protesters opposing the SAR government's already-suspended extradition law amendment threatened paralysis of the city's public transport system, and planned public meetings in seven locations for the afternoon.
Almost no passengers were seen waiting at the normally bustling bus stations next to the Hung Hom Cross-harbour Tunnel, which was blocked by extremist protesters three times over the past weekend. They used barricades to block the tunnel again this morning. Following the blockage, police swiftly cleared the obstruction.
At least seven MTR lines in Hong Kong were affected owing to the disruptive actions by protesters, according to the Transport Department. Bus service will be strengthened in light of that, said Albert Ho Kwan-hang, the department's chief transport officer.
FirstBus and CityBus in Hong Kong announced eight daytime bus lines have been re-routed due to the closure of several roads.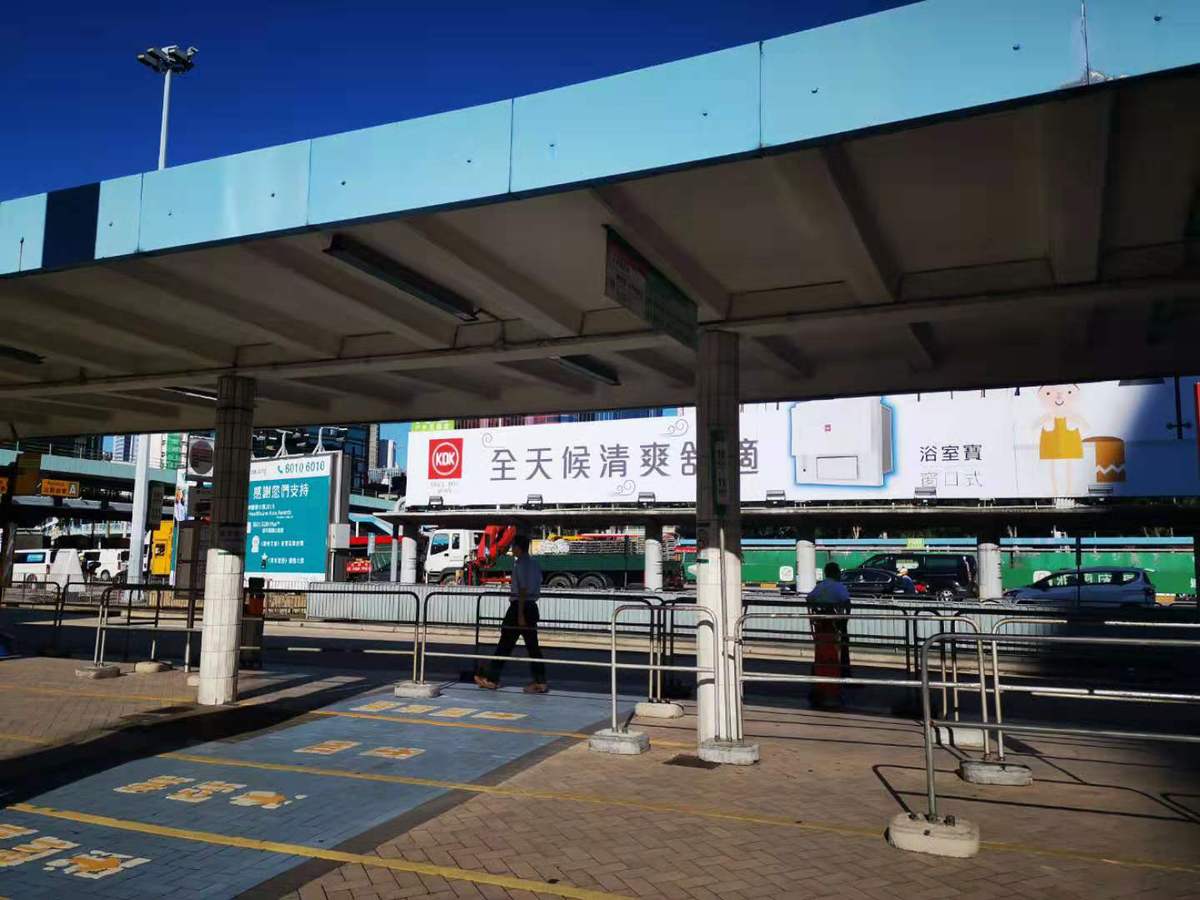 One of the many affected residents in Diamond Hill blasted the protesters for paralyzing traffic citywide, saying they have made Hong Kong, which is known as the "Pearl of the Orient", the "Shame of the Orient".
Airport Express was among the transportation outlets affected, with the whole line's service suspended. Flight check-in services downtown are also suspended. Passengers going to the airport will have to find other ways to continue their journey.
The paralysis of traffic also left two women who just arrived at the city's high-speed rail station in West Kowloon Station in transit for flights stunned. They were anxious as it was almost impossible for them to re-plan their trips with road services also disrupted.
According to the Airport Authority, a total of 35 flights are expected to be cancelled before noon. Starting at 7 am, the Airport Emergency Center came into operation. Passengers are urged to check updates on flights before departing for the airport.
Currently, Sheung Shui to Lok Ma Chau, which usually departs about every 10 minutes, maintains a 40 minute interval.
Chief Executive of the Hong Kong SAR Carrie Lam Cheng Yuet-ngor will meet with media at 10 am, with Chief Secretary Cheung Kin-chung and Financial Secretary Paul Chan Mo-po. She is expected to comment on the growing nuisance and violence from protesters since the middle of June.