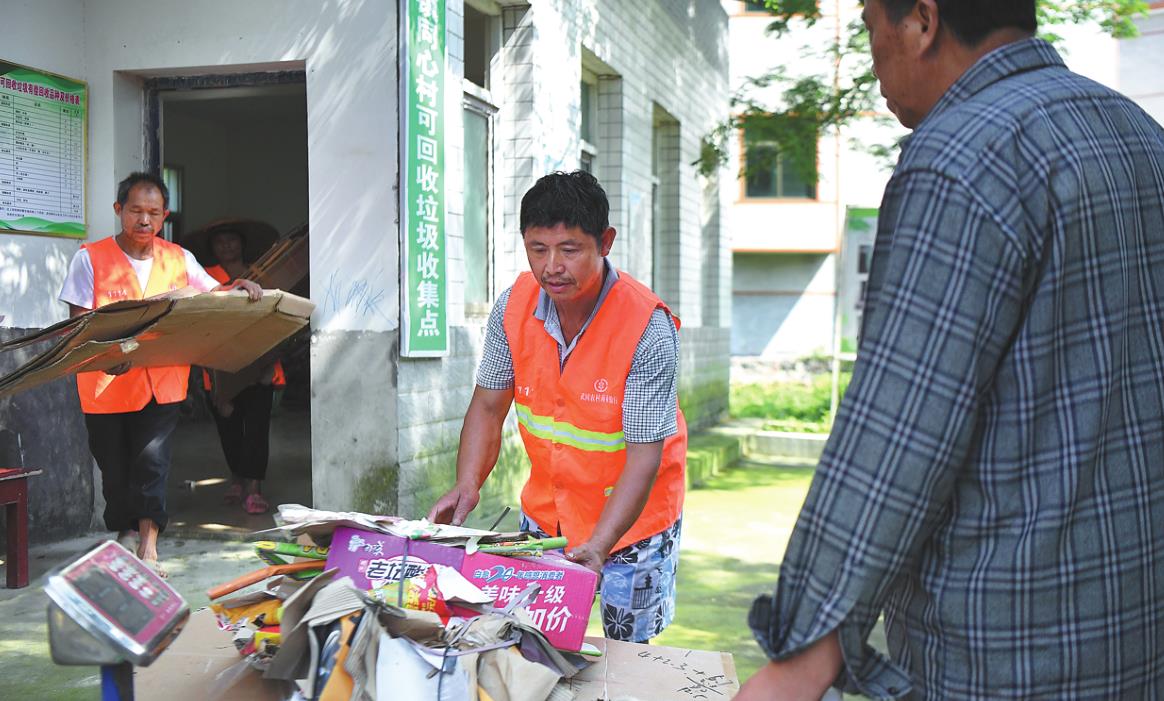 More than 80 percent of villages in China have joined a national campaign aimed at fighting pollution and improving the living environment in rural areas, the Ministry of Agriculture and Rural Affairs said on Thursday.
In the first half of the year, more than 50,000 domestic garbage treatment facilities and 80,000 waste water treatment facilities were under construction in rural areas, said Li Weiguo, director of social affairs development department at the ministry.
More than 40 million metric tons of domestic garbage and 30 million tons of sludge in rural areas were properly treated over the past six months, he said. Li added that 4 million sections of broken walls were also removed in the period, significantly improving the appearance of many villages.
Initial statistics show that domestic garbage is now being effectively treated in more than 80 percent of all villages. The discharge of untreated sewage in rural areas has also seen great declines, he said.
As an important part of the overall effort, the upgrading of existing toilets, many of which fail to meet basic sanitary standards, has also made progress. More than 10 million toilet facilities in rural areas were rebuilt last year, 60 percent of which are now equipped with proper waste treatment equipment, he said.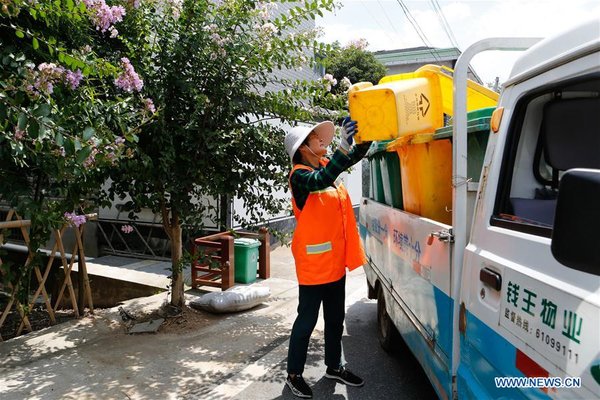 In addition, construction work started in the first half of the year to upgrade another 10 million toilet facilities in rural areas, he said.
The government has been increasing investment to improve people's living environment in rural areas in recent years. The ministry has intensified efforts to work with related departments since last year, including allocating a special fund of 7 billion yuan ($1.02 billion) to promote toilet upgrading, Li said.
According to a three-year plan released by the State Council in February 2018, the living environment in rural areas will notably improve by the end of 2020. It aims for 100 percent implementation of domestic garbage treatment systems and sanitary toilets in more developed rural areas, and significant improvement in other rural areas.
Wang Yan, an inspector at the ministry's Planning and Finance Department, said the ministry has carried out various policies to support improvement of the living environment in rural areas. These include working with the Ministry of Finance to increase subsidies and finances to upgrade toilet facilities over the next five years, so all waste can be properly treated.
Another 3 billion yuan has been allocated to support 141 counties in the less developed west and middle areas of the country to assist them in improving living environment facilities, he said.
"The living environment in rural areas urgently needs improving for modernization of agriculture and rural areas, which is also an important part of the efforts to rejuvenate rural areas," he said.
Yu Fawen, a researcher in rural environments at the Chinese Academy of Social Sciences, said the living environment in rural areas has been long undermined by problems such as discharge of untreated sewage and garbage and a lack of sanitary toilets with basic facilities. This has become a major challenge for the rejuvenation of rural areas.
"Authorities should make detailed and customized plans on improving the living environment based on different conditions of different villages and avoid arbitrarily carrying out projects," he said. "The government should increase investment in improving infrastructure, while nongovernment organizations, enterprises and individuals should be encouraged to participate in the cause."