Themed "Sharing the Beauty", the 2019 Latin America and Caribbean Art Exhibition kicked off at China Millennium Monument Art Museum in Beijing on June 14.
As an annual event that has been held for six years, this year's event teams up paintings, installations, videos, and photos by four artists, each representing a country in Latin America and the Caribbean (LAC).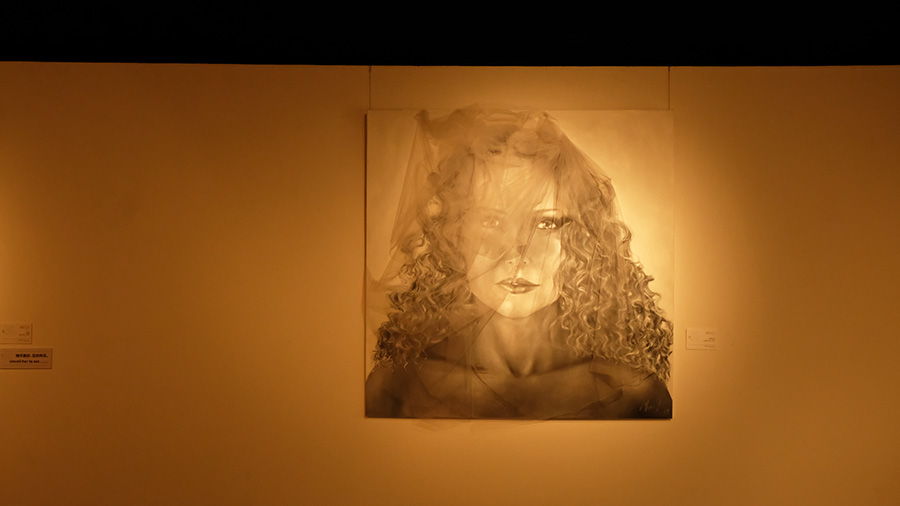 LAC has long been mysterious and little known to people in China due to the vast Pacific Ocean lying between the two. The exhibition, running through June 20, offers Chinese people a chance to sample the LAC culture near home.
Uruguay's Ambassador to China Fernando Lugris told chinadaily.com.cn that this year they chose to feature Uruguayan artist Gustavo Fernandez because he is a representative of the contemporary art in Uruguay and his works represent the deep diversity of the Uruguayan culture.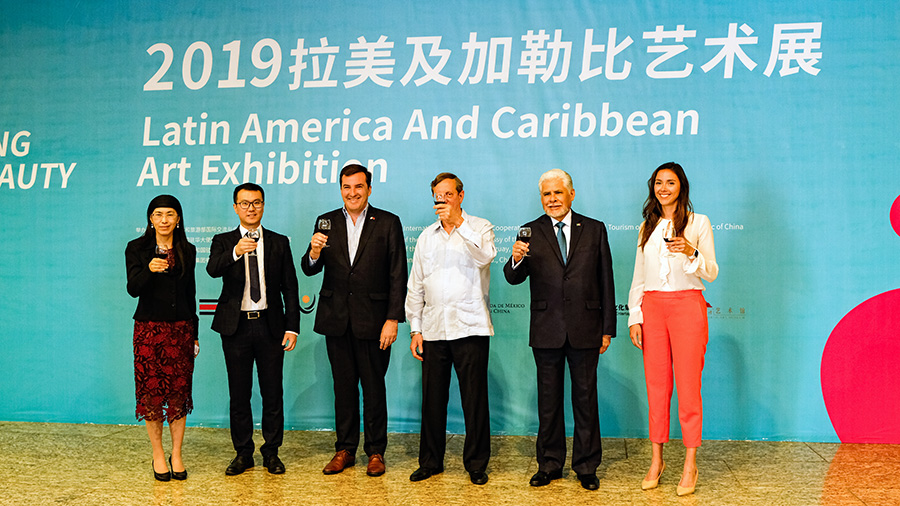 "He goes very deep into our past and his artworks you see here are reflections of our archeology. His pieces are like discoveries from the past and in that past you can see African elements, American native elements, European elements, because Uruguay is a melting pot of these different civilizations," the ambassador said.
Gustavo Fernandez, who used to be a student of archeology, has a curiosity in digging the Uruguayan history and trying to find the memories of his people. He assembles and combines everyday objects and archeological ones. Through his artworks, traces of the merging of different civilizations in Uruguay can be found.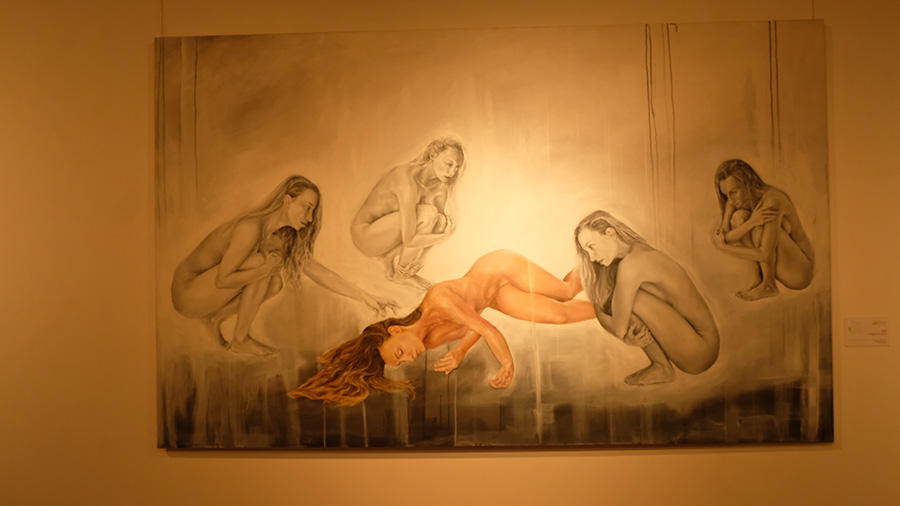 The artist said he has an interest in Chinese handicrafts like the ancient furniture and some Chinese art forms, such as installation art, ceramics and ink painting.
The exhibition is a good way to enhance the cultural exchanges, and the Chinese government is doing a great job, said Peter Wyan Lewis, a visitor from America whose home country is Jamaica.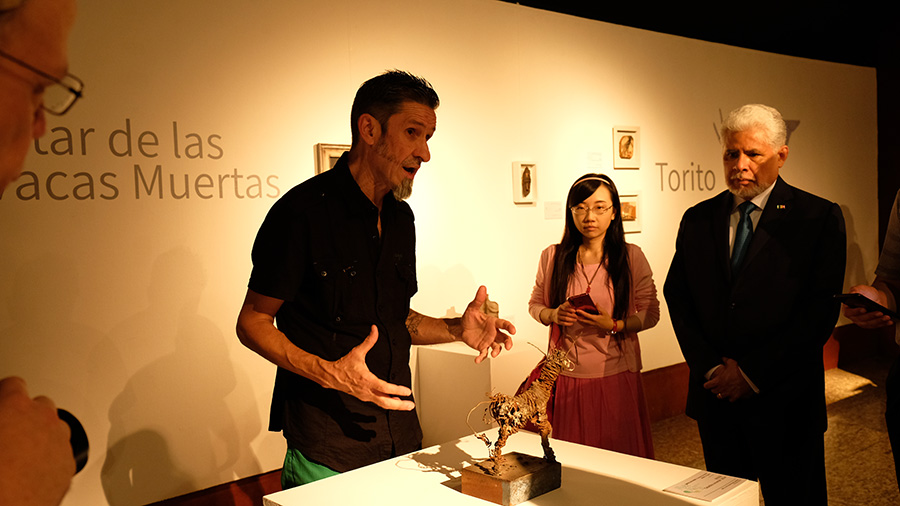 Peter's cousin, Francoise Ventelon, a French lady who came to Beijing to visit her son, attended the exhibition and said she was impressed by how inclusive China is. "I heard that there is a Picasso show underway in Beijing, but I don't know there is one here that presents artworks from countries that are far away from China. I really enjoy them," she said.
The exhibition is co-organized by China's Ministry of Culture and Tourism and the embassies of LAC countries in China, including Cuba, Costa Rica, Uruguay, and Mexico.
Yang Xiaoyu contributed to the story