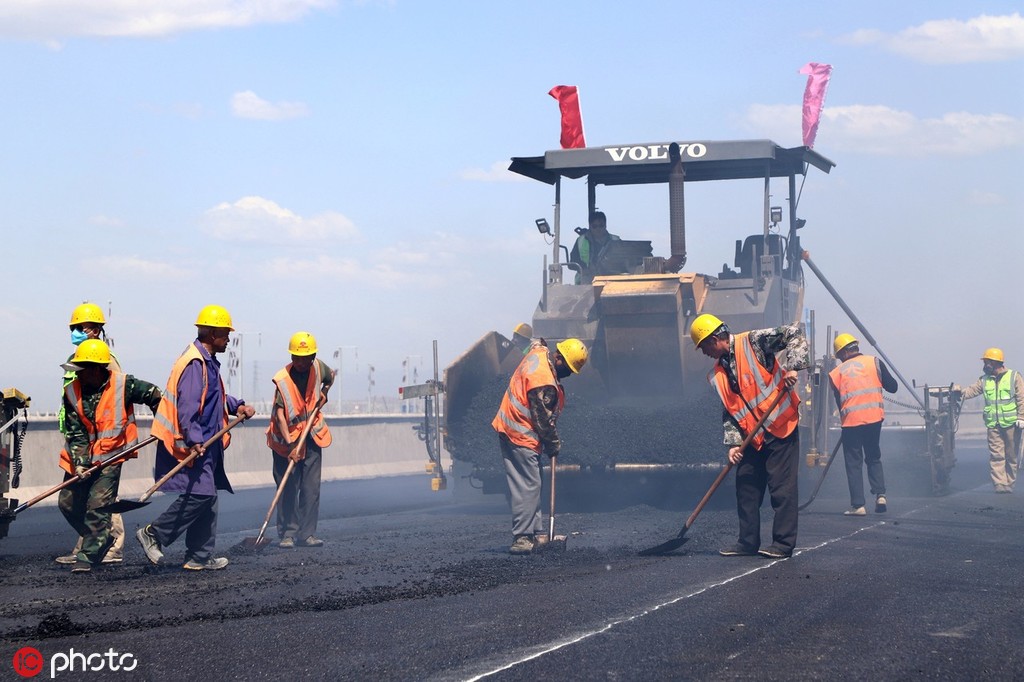 The final construction work for Beijing Daxing International Airport Expressway and the central section of Daxing Airport North Line Expressway will finish by the end of June, according to the latest message released by the Beijing Municipal Commission of Transport on Monday.

Beijing Daxing International Airport Expressway, a two-way eight-lane motorway, spans approximately 27 kilometers. It covers the area from the South Fifth Ring Road to the northern perimeter of Daxing International Airport. Construction started in November 2016 and was primarily completed in December 2018, but it will not be ready for operation until the end of this month.

Beijing Daxing International Airport Expressway will allow passengers to travel from the airport to South Fifth Ring Road in just 20 minutes, which will vastly improve the efficiency of service at Daxing International Airport, and at the same time, provide more transportation options for residents, easing the pressure of overcrowded traffic in the southern part of the city.

Daxing Airport North Line Expressway is designed to cover 24.58 kilometers, connecting Hebei province, the airport and Beijing. Its central section, which links Jingkai (Beijing-Kaifeng) Expressway and Jingtai (Beijing-Taipei) Expressway, is 14.66 kilometers long. Construction started in December 2017, and its completion is anticipated at the end of this month.

In fact, both highways are a part of the key transportation network designed to support the operations of Beijing Daxing International Airport. With four expressways, this network aims to optimize the road structure around the newly built airport to facilitate the smooth opening and future operations of the airfield.

Upon completion, the two motorways are expected to be fully functional and prepared for operation. At present, construction of the two expressway projects has entered the final stage — the construction team is working to enhance the lighting function of toll stations and highway lamps, as well as to sketch out the roadmaps for traffic and landscape plating in the central section of the airport's North Line Expressway to ensure the timeliness and quality of expressway construction at the end of this month.